The day after Thanksgiving has become one of the biggest shopping days of the year – Black Friday. Retailers offer deep discounts both in stores and online to kick off the holiday shopping season. As a mom, you want to take advantage of the deals but also avoid the crowds and chaos that can come with Black Friday shopping. Here are 10 tips to help you shop smart and maximize your savings this Black Friday: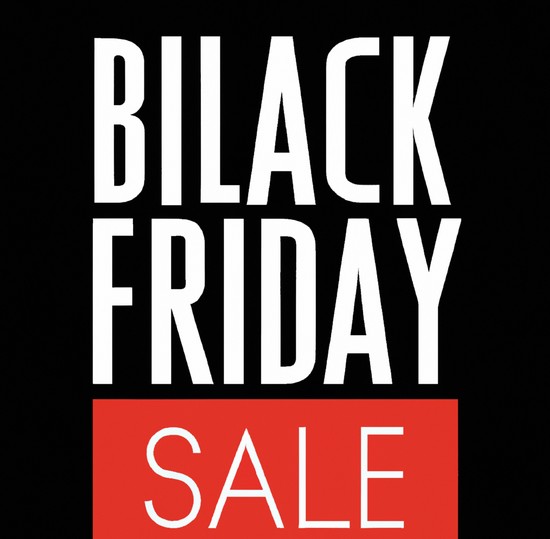 1. Do Your Research in Advance
Before setting foot in a store or clicking "Buy" online, do some prep work. Scan flyers from your favorite retailers or check their websites to see what deals they will offer. Make a list of things you want to buy and the prices you expect so you can spot a good bargain. Knowing what to expect will make your shopping more efficient.
2. Set a Budget
It's easy to get carried away with impressive discounts on Black Friday. To avoid overspending, decide how much you can realistically afford to spend on holiday gifts and purchases. Make a list with estimated prices so you know if you're going over budget. Sticking to a spending limit will prevent you from racking up debt.
3. Sign Up for Emails
In the weeks leading up to Black Friday, retailers will send emails to advertise their upcoming deals. Sign up so these money-saving offers go straight to your inbox. Being among the first to know about sales means you can map out your shopping strategy or jump on limited-time bargains.
4. Shop Online Early
You can capitalize on Black Friday prices without leaving your PJs by shopping online. Many retailers activate deals in the days leading up to Black Friday, so keep your eyes peeled for discount codes and early access. Even on Black Friday itself, you may be able to find online promotions without the hassle.
5. Compare Prices
Don't assume that the first price you see is the best deal, even if it's marketed as a Black Friday special. Search around on different sites and use price comparison tools to make sure you're getting the lowest price possible on items. A little legwork can save you a lot of money.
6. Use Cash-Back Sites and Apps
To maximize savings, use cash-back websites and apps like Rakuten, Ibotta or Honey. These tools provide rewards when you shop online through their portals or alert you to coupon codes. The cash back from these services can really add up, especially on big Black Friday purchases.
7. Avoid Impulse Purchases
It's important to keep a cool head when shopping the frenzied Black Friday sales. Stick to your list and budget to avoid making impulse buys just because something is marked down. If you need to, give yourself some time to think through a purchase rather than feeling pressured to buy it on the spot.
8. Be Wary of Limited-Time Deals
"Only 2 left at this price!" – ads like this are designed to induce panic buying. Before jumping on a deal like this, check if other retailers have the same item at a similar discounted price. Chances are you can find the same savings without the manufactured pressure of a thinning inventory.
9. Prioritize Purchases
Make a wish list of things you want to buy, and rank them by priority. If you're shopping on a budget, focus on the top 2 or 3 items on your list. That new television or laptop will be a lot more useful than the latest clothing fashions or kitchen gadgets. Stick to necessities first.
10. Forget About Waiting in Long Lines
The days of lining up at 4am are over. Most doorbuster deals are available online without the wait. Even if you do shop in-store, many retailers allow you to buy some items online and pick them up curbside. Waiting in an endless line should not be part of your Black Friday shopping experience.
11. Shop Early Online Deals
You no longer have to wait until the day after Thanksgiving to start saving. Many retailers start their online deals days or even weeks before Black Friday. Search for "Black Friday" on Amazon and other sites to find pre-Black Friday sales with impressive discounts. Shopping early ensures you get the best prices.
12. Use Apps to Shop
Major retailers like Amazon, Walmart and Target all have mobile apps that make shopping their Black Friday deals a breeze. Browse and compare prices easily, get mobile alerts on discounts and scan barcodes to check other sellers and product reviews. Apps can simplify your Black Friday shopping wherever you are.
13. Leverage Return Policies
Don't be afraid of buyer's remorse – take advantage of generous return policies! Most major retailers allow returns between Thanksgiving and end of January. Buy something on sale that you're unsure of, knowing you can return or exchange it if needed. Just be sure to keep receipts and handle merchandise with care.
14. Look for Price Matching
If you spot an item you want cheaper at another store, ask if a retailer will price match. Many official Black Friday ads now offer price matching if you find a lower advertised price somewhere else. This allows you to shop the sales without worrying if you missed better deals elsewhere.
15. Use Retailer Pickup
When shopping online, look for the "Free Store Pickup" option to avoid shipping fees. You can shop the deals at home, then swing by later that day or the next to pick up your items. Retailers hold Black Friday items for a number of days. This allows you to score the savings without waiting for delivery.
16. Follow Social Media Accounts
Black Friday deals are no longer just advertised in the store aisles. Retailers often promote exclusive savings on their Facebook, Instagram and Twitter accounts. Following your favorite stores on social media can provide access to special coupons, contests and flash sales you'd otherwise miss out on.
17. Use Rewards Programs
Loyalty has its perks! Make sure to sign up for rewards programs with stores where you plan to shop. Retailers frequently provide bonus rewards points and member-only coupons to their loyalty program members, which means extra savings for you on Black Friday.
18. Avoid High-Demand Items
Popular deals on brand name electronics and fashion items often sell out fast on Black Friday. Unless getting the absolute latest gadget or outfit is critical, go for cheaper brands or alternative products and styles. You'll avoid headaches and score savings buying substitute or prior-model merchandise.
19. Shop Local Deals
Your business is appreciated by local retailers, who often provide special offers for Black Friday. Check newspapers, social media and store websites for deals at small businesses in your community. You may find better bargains and a more pleasant shopping experience away from the national chain madness.
20. Use Cash
Studies show people are willing to part with more money when paying with credit instead of cash. Spending actual paper money rather than just swiping plastic keeps your Black Friday budget in clearer perspective. Withdrawing and using just enough cash helps rein in unnecessary expenditures.