Disney Plus is finally here, and many people are going crazy over the new streaming service. If you're still looking for a way to save money on your subscription, or you haven't even started it, then there are lots of helpful tips to get you started. The ten options will allow you to save a bit of money, which will definitely come in handy over the holiday season. There's no doubt about it, a subscription to this service is a gift that will keep on giving. So, saving money on the service will certainly help out the entire family. That is why you shouldn't pass up these ten ideas if you're still debating on subscribing.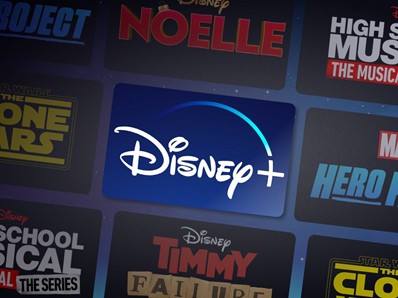 1. Do the Free Trial
There's no doubt it, there is a lot of content available on Disney Plus. There is also a lot of hype surrounding it, which might cause a lot of people to jump into the deep end before they've even tried out the streaming service. However, there are many people who get into Disney Plus and only find a few things to watch. You never know if this is going to be you and your family, so your best option is to go for the free trial first. You can get the trial simply by going to Disney Plus and signing up. You will have one week to enjoy the service before it charges your bill. This gives you plenty of time to see if there is going to be something for you to watch on a long-term basis. It will also allow you to judge whether or not you like the interface, as this alone can drive people crazy if they find it hard to adjust to. Just before your work is over, cancel if you're not a fan, or invest in the right subscription for you if you do enjoy it.
2. Bundle
If you like to subscribe to more than one service, then you are definitely going to want to check out this amazing offer. Disney Plus, Hulu, and ESPN are working together to create a wonderful money saving bundle. This bundle is designed to offer you all of the services for a mere $12.99. This is a great price considering Disney Plus is already 6.99 and Hulu is $5.99 for the no commercial option. Thus, you're getting ESPN for a mere $1. Rumor has it that this bundle will be available with the no-ad subscription to Hulu, too. So, you might want to keep your eye out for this deal, if you're not a fan of advertisements.
3. Go With the Year Subscription
If you've tried out Disney Plus and you're really into it then one of the best things you can do is grab the yearly subscription. This subscription will force you to pay upfront for the entire year, but there is a pretty awesome catch to doing this. That is, you will actually spend less on the year subscription than you would pay month to month for an entire year. You'll only save a few dollars on this deal, but that is a few more that you can spend on something else. Plus, with a yearly subscription, you won't have to worry about paying a bill every single month, so it's a lot less stress in the long run.
4. Wait for D23 Deals
Unfortunately, the D23 deals have currently passed. However, that doesn't mean that there won't be more in the future. So, if you want to grab some deals in the future, your best option is to make a D23 account. There are many options to choose from here, but if you're saving money then there is a free account available. This account will give you lots of insights into what is going on at Disney. On top of that, it will allow you to know when new deals are arriving. Recently, D23 offered a three-year deal for Disney Plus for the price of one. So, it is definitely worth stopping and making an account, so you can save hundreds when the deal does return.
5. Disney Rewards
If you're a Disney Movie Rewards member, then you're probably in for a real treat. Most members received an email allowing VIP members to grab Disney Plus for a mere $4.99 a month, which is $2 off the asking price. Even though it might not seem like much, this discount will definitely come in handy as time passes. If you never received your email, you might contact Disney Movies Rewards to see if there was a mistake and if the discount is still available to you. This service is bound to offer more rewards in the future, so make sure you get to VIP status and enjoy all of the savings that the club brings to you.
6. Mobile Phone Service
A lot of people are buzzing because a couple of mobile phone services are actually offering a year's worth of Disney Plus for free. If you're a customer of Verizon or US Mobile then you might qualify for the freebie. Of course, if you're not a customer then don't fret just yet. Some other services might be rolling out the deals too, so just keep an eye on the perks your provider gives you. If you don't want to wait for your provider, then make sure you read the fine print of the service before you swap over. Only customers on certain plans will receive the discount. In some cases, it will cost you more money to switch to these plans than it would to pay for the service, so make sure you do your math before you apply.
7. Ebates
Ebates users might find that they get a bit of money back just for subscribing to the service. However, reports have shown various different sums of money being rebated, so you might have to look into the finer print with this service. Ebates allows you to show off receipts so you can get a bit of money back on the things you purchase every day. It seems like the deal is mostly for the yearlong subscribers, but monthly subscribers might find some money returned too. Of course, deals change, so act fast to ensure you get your ebate on this service.
8. Disney VISA Card
If you have a Disney VISA card, then you're probably already on cloud-9 when it comes to Disney deals. Of course, this card helps you to find discounts on a huge selection of Disney services. As long as you put the purchase on your Disney card, you'll be able to enjoy a wide variety of exciting deals. Since Disney Plus is obviously a Disney service, you'll be thrilled to know that the service should qualify for a discount. If it isn't currently a discount then hold tight, the deal will be available at some point. This can help you enjoy the service without spending a fortune on it. It can also help you build up points for larger Disney prizes.
9. Know Your Account Benefits
Even if you already have Disney Plus, you can still learn a few tricks so you can get the most out of your streaming service. For starters, Disney Plus allows you to stream on four different screens and have four different profiles. This allows many users to create watchlists and keep up with their favorite movies and shows without having to constantly search for them. Apart from that, you can actually download movies and shows from the service. This is perfect for anyone that doesn't want to lose their data while they're out and about with kids. Best of all, when you download a movie, it will remain in your downloads until you get rid of it. This means that if the movie is removed from the service or is put back in the vault, you'll still have it to watch whenever you want. There is bound to be a lot more tricks to come as people grow accustomed to the service and it evolves, so make sure to keep up to date so you can maximize the experience.
10. Keep Your Eyes Open
Of course, it might seem like the Disney Plus deals are drying up, but as the holidays arrive, you'll probably find more deals than ever. In fact, it was just announced that people who purchase a Chromebook will be eligible for three free months of Disney Plus. The deals are certain to be around every corner, so make sure you are ready to leap on the right one.
Disney Plus is certain to be on the tips of everyone's tongues for quite some time. If you're lucky, you'll be able to find a great deal to help bring the magic home to your household over the holiday season. These ten tips are certain to put you on the right track, so make sure to explore your savings options.