The holidays are practically here, which means there are tons of activities that the family will want to participate in. Unfortunately, this doesn't always work out in the favor of your budget as many events require you to purchase tickets and foods, while paying other fees in the process. There are some amazing things that you can do to satisfy the whole family without sacrificing your budget though. So, get ready to have a blast this holiday season, because these ten ideas will keep everyone as busy as a bee until the holidays have finally come to an end.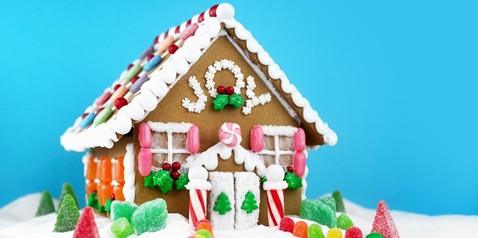 1. Caroling
Without a doubt, you can have a lot of fun caroling in your community. This activity can be entirely family based activity or you can join a group of friends or community group to have even more fun. Caroling actually requires no money at all if you walk around on foot. This can help ease a lot of the stress of the holidays, as all you have to do is schedule in a time for your event. It is very easy to sing songs from heart as well, but if you're uncertain about lyrics or how to sing a song then there is a good chance you can find the sheet music for the song for free. This will help make he activity even more enticing.
2. Holiday Crafts
The cold weather won't lead to boredom when you pull out all of your craft supplies for some fun with the whole family. There are so many cool crafts that you can make during the holiday season, which will help you find something for everyone in your family. Best of all, crafting can help you create a lot of great gifts for everyone on your gift giving list. You can whip up everything from snow globes to desserts in a jar. You might even take the time to make some holiday greeting cards and thank you cards to send out to everyone you love. Another great crafting project is to work on decorations for the tree or house. With all of the great choices, you might find a craft for every downtime your family is privileged with.
3. Good Deeds
Nothing says holiday magic like the warmth of doing good deeds. There are so many great projects you can volunteer for, so you might consider signing up the whole family to try a few new things this year. One of the most common volunteer projects for this time of the year is to work in a soup kitchen or for a community pantry. These jobs will help keep those less fortunate fed during the cold season. You might also consider running a fundraiser to help someone in need. You can host a bake sale or simply set up a fundraiser online to bring in donations. Another great option is to go out and talk to those living in nursing homes or staying in the hospital over the holiday season. If you don't have a lot of time or money to give then go through old clothes, toys and other necessities to give away. Finally, you can make budget friendly care bags for those that are homeless and must deal with the elements during one of the harshest seasons.
4. Visit Santa
One of the greatest joys for children during this time of the year is the thought of Santa Claus bringing toys and sharing good cheer. So, one of the most obvious activities is to take the kids to see Santa. A lot of parents choose not to do this because the price of Santa photos can be astronomical. However, you can actually see Santa for free and opt not to get a picture. Of course, that is just for the Santa at the mall. If you can find another activity that involves Santa, then you're certain to be able to get a photo of the special moment for your kids without having to spend an arm and a leg. To make the occasion even more special, you might have your child write a letter to Santa which you can mail or simply hand to Santa during the visitation.
5. Enjoy Holiday Lights
Holiday decorations are definitely one of the best aspects of the holiday seasons. It can also be a time consuming part of the holiday, especially if you're setting up your own lights. If you love to decorate then get the family together to set up lights as a bonding experience. Kids will love having a say in the decor and will feel like the lights are even more rewarding when it is all said and done. Of course, you don't have to set up lights to enjoy this aspect of the holiday season. Rather, you can always walk or drive around your community to look at lights. This can be so much fun for the whole family, especially if you sing along to your favorite holiday songs. Another cheap and simple option is to visit a light show in your community. Often there is no charge to simply look at the lights, so the whole family can experience even more magic.
6. Decorate Desserts
Pigging out on sweet treats is another amazing part of the holiday season. There are so many amazing desserts during the holiday season that it will be hard to choose where to start. One popular option is to make a ginger bread house. If you make the house from scratch, then you should save a lot of money. Plus, gingerbread houses can be very time consuming, which will help keep the fun going for much longer. Another great activity is to make holiday cookies for Santa. Kids can help mix up the dough and then decorate them after they've been baked. The family might also want to pick out which cookies Santa should receive when he pays the family a visit towards the end of the month. If you're feeling really ambitious, then you can always whip up some reindeer treats too.
7. Make Ornaments
Decorating the Christmas tree can be a world of fun, especially for the little ones. However, it can be made even more special when the ornaments are handmade and reveal the changes the family has made over the years. Thus, you might want to get the family together to make some adorable ornaments. There are so many great options to choose from. For instance, if you have extra ornaments that are a solid color then you can paint them to show off names, cartoon characters and so much more. If you don't want to work with traditional ornaments then you can use popsicle sticks, cardboard and other recyclable items to make ornaments. Another option is to use salt dough, which is particularly great for ornaments that show off hand or foot prints.
8. Share Holiday Stories
Without holiday stories, we really wouldn't have a holiday to speak of. So, use your spare time to share stories with those you love. You can stick to the basics by sharing the meaning of the holiday of your choice, or you can add some fun to the event by sharing your favorite holiday themed stories. You might want to find some books to help pass the time too, as there are so many different stories to choose from. Another great way to share some love is to tell your children stories from your childhood. This is especially great if it involves the holidays. The memories you share will not only give them a connection to the family but will also make you feel nostalgic.
9. Holiday Movies
You have to admit, holiday movies can be one of the happiest aspects of the holiday season. Generally, the movies are warm and filled with great messages that can lift the spirits. So, if your family is feeling bored, have everyone sit down and watch a holiday movie or two. You can even wrap up all of the holiday movies you own and have someone unwrap one movie per day. This can add a sense of excitement and mystery to your holiday fun. It might also allow the family to share their favorite holiday movies with each other. There are so many new movies produced each year that you'll have plenty of options to choose from. However, you should also add in a few of the classics to keep the holiday magical.
10. Create an Ugly Sweater
Ugly sweaters have been a holiday trend for a few years now. So, you might want to spend some time making an ugly sweater of your own. These sweaters can cost quite a bit of money in store, so you might avoid shopping for one. Instead, take an old sweater and deck the halls out of it. You can use tinsel, ornaments and so much more to decorate the sweater. You might even hold a competition to see who can design he ugliest sweater of all. If you're feeling especially festive then you can always have an ugly sweater party of your own to show off your hard work. The sweaters can even be worn year after year, so you won't have to worry about wasting money on the items you used to make them.
The holidays are a great time to bond with those you love. These activities should help keep your holiday season filled with fun and excitement, without forcing you to spend even more money. So, don't think twice about embracing the holiday spirit, because this year you'll have plenty to do that won't require an admission price.