Summer is coming to a close, which means you'll see a whole lot of amazing sales during the month of August. Between back to school days and end of summer events, you can save a whole lot of money during this month. However, there are some things that you might not get the best deal on during this month. Some retailers may even try to trick you into buying from sales that aren't actually a good price. If you're looking to get better deals on items this month, then you may want to hold out on these ten items.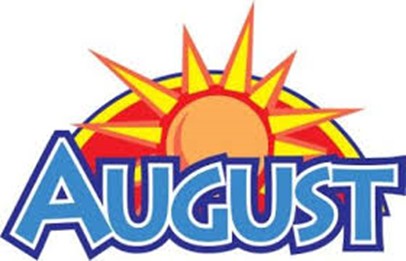 1. Back to School Clothes
Many retailers love to jump on the back to school train, which often fools many people into spending a bit more on regularly priced items. Often, retailers will hike up the prices on clothing when their back to school line comes in, this allows them to cut the price slightly for their big sale. More often than not, this means you're going to end up paying regular price for these items. This can help you get a few foundation items for your students, but your best bet is to actually wait until school begins. Usually retailers will mark clothes off more then since so many people have already finished off their shopping. Not to mention, many of the back to school sales will offer clothing meant for cooler weather. Your kids will probably not want to wear these items at first because the weather will be way too hot. So, it is safe to hold out until you find some great deals.
2. Smart Phones
With summer coming to an end soon, you probably have your eye on holiday gifts. If a smart phone is on your list to buy then don't grab one this month if you can avoid it at all. Generally, smart phones release their new models in the autumn, which will give you some great options to choose from. Of course, the new releases also mean that the older models will take a price cut, which can help you save a lot of money too. You many also want to hold out until Black Friday sales, which tends to provide some of the best savings.
3. Toys
Since school is about to begin, toys might not be the first thing on your mind. This is a good thing because you won't see a lot of great deals on toys. Since the holidays are right around the corner some retailers may even mark the price of toys up since they won't be in high demand. You might get lucky to find deals on summer inspired toys, which is perfect for stocking up for next year. However, toy deals won't begin until after Halloween has come and gone. The months of December and January are your best options for toys, but if you're desperate you might find older model toys will be at a reduced price around the holidays, particularly during Black Friday.
4. Lingerie
There were a lot of great deals for lingerie during the summer months, but they should be coming to a close during the month of August. At this time, your best bet is to shop for swimming suits, as they should be hitting the clearance racks at this time. Your next option for sales on lingerie happens in December, which is perfect for the holidays. Of course, if you really need lingerie at this time, your best bet is to consider bundle deals as many stores are using these as an incentive for people to buy. You might also get lucky with some clearance items that are left over from the summer deals. It may take a lot of shopping around though, so waiting might be more appealing.
5. School Supplies
August is usually when Back to School sales begin, but this can be a bit deceiving. Often retailers will take advantage of customers through these sales though. Usually mark downs really aren't very big, but customers feel they are because they are placed in a sales bin. Sometimes, retailers will mix regularly priced items in with the sales items, so people will automatically think they're getting a great deal on everything even though they're paying regular price. Dollar stores are one of the worst culprits when it comes to these deals. Often, they will offer the best price, but their product will have less of an item so you're actually paying more for what you need. Most retailers will knock down the price of their back to school items in September, so if you can hold out you should.
6. Jackets
It would make sense to go ahead and grab a jacket for autumn or winter in August. Since fall fashion lines are already rolling out, you may find a few options that will suit your needs. However, you won't be able to find deals on jackets at this time. Much like school clothing, retailers expect people to shop ahead of time, so they keep the prices relatively high. If you're looking for a coat that suits fall fashion, you may not be able to fit it into a frugal budget until autumn has come and gone. These items tend to remain high until they are no longer fashionable, so if you absolutely need a coat now try for last season's style or looks that always fit into today's attire.
7. Appliances
Wedding seasons is starting to flame out, which means appliances are going to go up in price. New models will also be coming out soon too, which will mean you will have a whole new variety to choose from. After the fall release of appliances, you should be able to a find better deal on appliances of all sorts. Also, you might be able to find better deals when the back to school sales are over. Many retailers will mark up the price of these items to sell to college students for their dorms or new apartments. So, the extra items should hit the clearance shelf, which will help you find the best possible deal. If you're headed to college, you may want to keep an eye out on some crucial items to help make you feel at home. Many appliances will also find great deals during Black Friday and Labor Day, so you might bulk up on gifts then.
8. Hunting Supplies
If you're gearing up for hunting season, you may want to hold out until later. Hunting season is just a month away in some locations, which means many retailers will already have some of the gear you need out and ready to go. This is a ploy to get you to want to shop for the items at a higher price since most people want to be prepared. You might want to skip out on these items until Labor Day if you want to find a great sale. Of course, if you can wait until the end of the season to get new gear you will be a lot better off. There, you will find clearance items to help you save on quality items that won't be too technically behind next year's models.
9. Televisions
Televisions are a popular item to shop for all year long. However, August simply isn't the time to do it. Luckily, there will be deals coming up in November when Black Friday rolls around. Of course, the best time to buy a TV is usually in January. This doesn't mean it is too early to shop around to find out which TV you might want to purchase though. There's lots of great models available, so it can really help you save more money if you know exactly what you need out of a television. This will also help you jump on deals on Black Friday, as you will already be aware of the price and features of models that you've been looking forward to buying.
10. Autumn Decor
As soon as school begins, many retailers begin to act as if autumn has already arrived. So, you will see a whole lot of autumn decor piling onto the shelves in the month of August. That doesn't mean that it is the best time to purchase it though. You should wait until the season is in full swing before you invest in decorations. Of course, this doesn't hold true for holidays though. You should try to avoid Halloween and Thanksgiving decor until the holiday is actually over. Every day after the holiday has passed tends to see better and better sales, so patience will bring savings. DIY items are always a lot of fun if you really want to get started on your autumn decor though!
August offers many savings worth checking out, but in many cases you will be better off waiting until later to make your purchases. These ten categories will cost you a bundle this month so make sure to exercise caution whenever you choose to shop for these items. Soon, there will be ample savings to help meet your budgeting needs.