August is coming to an end, which means it's time to prep for September and all of the amazing sales that you'll see. One of the biggest sales of the year is on Labor Day, which happens in the first week of September. In order to get the most of these deals, you may want to know just what to look for on the big day. There will be lots of items on sale, but if you're looking for huge savings then you may want to concentrate on these ten areas. With a little shopping know how and the courage to withstand crowds, there's no telling how much you will save on items that many households need.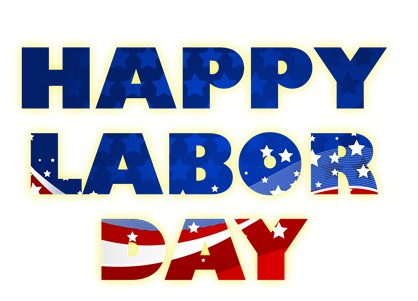 1. Cars
The whole month of September is great for buying cars, so if you're in need then make sure to do your shopping now. However, Labor Day will bring a ton of sales that are sure to get you in a new vehicle without a problem. This is largely because the new car models will be rolling in soon, so retailers need to ditch some of their stock to make room. Due to this, older cars can be reduced quite a bit. Even this year's models will find a big enough price reduction to draw in the attention of many shoppers. You might even try your luck on a used model, but make sure to get it checked out before you purchase. Before you go to the lot, you might want to look around to get a good price estimate for the cars you're interested in. You should also check out Car Fax for older vehicles and research reviews on newer and older vehicles.
2. Major Appliances
This is also the perfect time to stock your home with new appliances. Just like cars, there are new appliances about to hit the market, which means the old stuff has to go. A lot of retailers use Labor Day to ditch the excess stock they ordered for wedding season, so you can really benefit from shopping during this holiday. You may even be able to find a fantastic price on bundle deals, which should help you improve on the value of your home. You might look online to get an idea of what new gadgets you want on your appliances, so you can keep your shopping experience short and to the point. Doing this keeps salespeople at a distance too, so you won't risk being talked into something else. While you're shopping, you might also try to snag free delivery.
3. Summer Clothes
Although Labor Day technically occurs during the summer time, most people have washed their hands of the season and are ready to move into autumn. So, there will be a whole lot of summer clothes on sale during the Labor Day events. You might check out your favorite stores to see what you can grab for this year and next year. If you have children, you may want to shop ahead to ensure they have a cool look when the warmer weather returns. Some of the clothes on sale can even be used as school clothes for this year. One of the main things you might want to check out during these sales is swimming suits. These are usually your most expensive items, so shopping ahead will save you big when you're ready to hit the pool again.
4. School Supplies
In most places, back to school sales have already come and gone. If you didn't get the items you needed, then be prepared to save even more money on the items of your choosing. Typically, retailers will want to ditch as many of their leftover school supplies, so you can get them for next to nothing. This is the perfect time to shop for more expensive items like a durable backpack. Of course, you should also look for out of the box school supplies too, such as laptops. These are perfect for college kids who will need them to ensure their essays and research projects are completed in a timely manner. You won't be able to get a good deal on a laptop again, until Black Friday sales come around. So, make sure you know what you're looking for before you begin to shop, as this will help you find what you need before it sells out.
5. Mattresses
Mattresses tend to pop up during most holiday sales, which is great news for anyone that needs one. However, Labor Day tends to boast some of the best mattress sales. Best of all, there are more mattresses than ever on the market, so you can try out new paddings that may even last you over eight years. There are so many online retailers now that offer mattresses that you should have a lot of fun choosing something that will suit your comfort levels and health needs. With winter coming up soon, you'll be happy you made the purchase so you'll have something nice and cozy to keep you warm. If you don't shop for a mattress during these sales, the next big sale won't hit until Memorial Day.
6. Outdoor Entertainment
Since summer vacation has pretty much come to a halt, so you'll find a lot of outdoor entertainment on sale during the Labor Day events. These sales are great to pick up items that you have wanted for some time, but haven't wanted to spend a small fortune on. You might not get to use them often before autumn brings in the wind and rain, but if you store them properly you can make great use of them next spring and summer. One of the more common items on sale will be all sorts of grills and smokers. These items are perfect for all year entertainment too, if you're willing to cook out in the cold every now and then. Another option is patio furniture. These items might best be stored until next year, but when you open them up again your porch or lawn will be ready for summer get-togethers. Of course, pools will also be heavily discounted because most people can't swim in autumn and winter. Summer toys will also be on sale too, so stock up for hours of fun next year.
7. Travel
If you've been holding out on making those holiday plans then Labor Day is going to be the day to finalize all of your travel plans. There will be a ton of deals for later in the year, so jump on them now if you can. This is also a great time to buy a ticket for college students to return home for winter vacation. If you really want to get a head start on travel plans then Spring Break tickets will also be ready and waiting for you. Of course, airfare isn't the only thing that will be on sale. You'll also want to grab some cruise deals to make your holidays even more joyous. Hotels and car rentals will also have deals, so you can go ahead and book it all to make the holidays less stressed.
8. Wine
The autumn months are peak for wine, but you can get a head start on your wine collection by picking up the leftover summer wines on Labor Day. These wines are usually great with red meats or lighter meals like salad, so you can drink them year-round. However, you can also leave your wines to age until you start hosting parties in the warmer weather again. Of course, there will still be lots of bottles on sale that are perfect for the holidays. The Labor Day events will allow you to stock up so hosting will be a breeze. You can also buy enough to pass out as gifts during the holidays, so buying presents won't set you back as much or leave you as stressed out.
9. Activities
Not all sales are tangible on Labor Day. Since this is typically the last time most families get to have fun together until next summer break, many places will have great deals on activities in order to boost their sales a final time. Theme parks might be one of the more common places that are looking to lure in customers. You may find huge deals on admission prices as well as prices to enjoy rides. Another fun option is the zoo or an aquarium. These places usually see great crowds on the holidays, but if you go at the right time you're sure to enjoy a huge discount that will help you enjoy your last summer outing. Other locations that host sporting activities and kids' activities are sure to have huge sales too, so look around locally to see what you can find.
10. Meals
While you're out shopping, you shouldn't disregard the fact that a lot of restaurants will also have some major deals on Labor Day. This is largely because so many people are out shopping, or they have the day off work and can enjoy time in a restaurant. Most of the places that host these deals will probably be fast food, particularly if they are near a shopping center. Of course, you may luck out and find a restaurant that hosts a good deal too. Most restaurants that will have a deal will post about it on their social media page, so stay connected to enjoy a nice meal or two out on Labor Day.
Labor Day sales can be a lot of fun to check out. They're essentially the last big sale you will see until the holiday months begin, so make sure you get your shopping urge out while the prices are still low. These ten items should help you know just what to look for while you're shopping, so you can maximize the savings for good.