Black Friday and Cyber Monday are just days away and you can probably already feel the excitement in the air. Every year, Black Friday and Cyber Monday helps shoppers find amazing deals on the products they desire. However, there are actually a lot of deals that are for the birds. In order to help you avoid some of the duds, I have compiled a list of ten items you should keep your eye on during the big sales. These items should help you to save the most while improving your shopping experience online or in stores. So, get your good running shoes ready or access your favorite websites, because the biggest sale of the year is ready to make your holiday list disappear.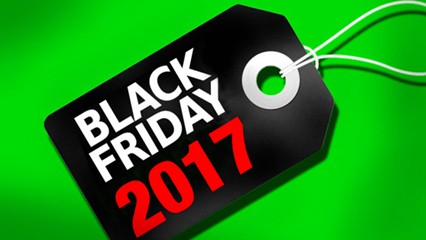 1. Televisions
You have probably already guessed that new televisions would be on the list, since Black Friday is one of the best times to get an extraordinary deal on a TV. This year will be no exception, especially with the new 4K TVs on the market. Kohls and Target are going to be two of the best options when it comes to variety, so you might do a little research on the TVs that they offer to see which store you'd like to spend your time at. Of course, if you're looking for the new 4K TVs then Best Buy is offering a $500 discount on one of their models and Walmart will also be reducing one of their 4K TVs to around $300. Also, if you use your Walmart app to pay, you should get an even greater discount. Plus, you won't have to stay in the insane Black Friday lines. Amazon will also have an assortment of televisions for sale, but you have to be fast because these deals disappear in the time it takes to refresh a page.
2. Amazon Products
Amazon products are going to be another huge deal on Black Friday and Cyber Monday. Of course, you will mainly see the deals on Amazon, but stores like Target and Staples also have some rights to the deals too. So, if brick and mortar shopping is your thing, don't forget to check out these stores to get some amazing deals in your own neck of the woods. You can already see some of these deal on Amazon's pre-sale, so if you don't want to miss out on the deals then shopping ahead might be a wise idea. You might also find the best deals on bundles as this year you can get a whole set of amazing Amazon products to make your home run like a well-oiled machine.
3. Laptops
If you're in the market for a laptop then now is the perfect time to check out the deals. In fact, you can already find some great deals on Amazon and Walmart if you can't wait until the deals begin. Of course, if you can wait then you're sure to find some amazing flash deals that are certain to help keep the whole household happy. You should probably do some shopping around to see what deals strike your fancy. This should help you find the perfect laptop quickly, so you won't miss out on the deal of your dreams.
4. Apple Products
Apple fans won't want to miss out on Black Friday and Cyber Monday. You will be able to find an assortment of Apple products on a variety of websites, so you won't have to look far to find a good deal. Of course, Apple will also have a lot of amazing deals to offer for those shopping in their stores and websites. Some of the products you should be looking out for are older model iPhones. These will be a remarkably low price which will allow you to upgrade without paying a lot of extra money. You may even be able to find a great deal on the newer iPhone if you act fast enough. Walmart plans on offering some great deals on Apple products too, which is perfect if you will be shopping there anyway.
5. Christmas Trees
The day after Thanksgiving tends to mark the Christmas season for many, so it's no surprise that there will be some great deals on Christmas trees on Black Friday. Lowes, for instance, will be offering seasonally low price on their stock of trees. You can find both artificial and real trees at clearance prices, which should help you get decked out for the holiday season. Other stores will be offering similar details in hopes of boosting their sales for the season. Of course, if you are buying a real tree be wary that it may not make it to the actual holiday. There are special care techniques you can use, but you still might want to hold off.
6. Baby Supplies
If you have little ones in the home, then now is the time to stock up on all of the things you need. For instance, a lot of retailers will be selling diapers and wipes at a great price during Black Friday and Cyber Monday. You might want to look at your favorite brands and see if they're offering deals that will suit your needs. Of course, keep in mind your child's potential weight gain over time before you stock up on one size. Some retailers will even knock down prices on nursery furniture, must-have items and even a few things for parents. So, be on the look out in baby departments, especially when it comes to online deals.
7. Children's Ride-Ons
Children's ride-on toys are one of the top sellers this year, especially since the new designs suit more pop cultural references that children actually enjoy. Your child can pretend to be Batman in the Batmobile or drive around the block in a Star Wars racer. Of course, you can also follow the more traditional route; such as, Barbie cars, jeeps and even monster trucks. These ride-ons tend to be expensive, so if you want to give your younger kids something to celebrate then you might want to check out the Black Friday and Cyber Monday deals. These items should be marked down considerably, which will make Santa Claus very happy. Of course, like most things, you should shop around ahead of time first, so you can easily visit the store that sells the ride-on of your child's dreams.
8. Jewelry
If you have your eye on a pair of new earrings, then this is the time to buy them. Better yet, it is the time to buy jewelry as a gift. During this season, a lot of jewelers will actually come out with new items specifically for the holiday season. You should be able to find these at a great price on Black Friday. Of course, this isn't the only option to choose from when shopping for jewelry. Classic cuts and traditional designs will also be discounted. Some stores will even take a big price cut off of diamonds. If you plan on proposing or getting married then now might be the time to shop, especially since wedding season is out. Of course, you can always just upgrade your current ring set if you want to enjoy a pricier set without having to spend as much money on it.
9. Game System Bundles
This season has a lot of hype when it comes to gaming consoles. With new Nintendo devices on the market and the new XBOX hitting the market a mere couple of weeks ago, it will be tough to say no to even a small discount on these hot items. Although sales aren't looking too great for these items individually, you will actually find some awesome deals on bundles. There are lots of bundles that include accessories and games, which is certain to make the holiday even more magical. If you don't have the console yet, this might be the best way to enjoy it. Even upgraders can take advantage of deals like this, especially if some of their accessories might be getting old. You may want to do a little research on the various bundles though, because each store will have their own selection and price.
10. Home Appliances
You might not think about upgrading your home appliances on Black Friday, but this could be the best way to give yourself an amazing holiday gift. A lot of stores will offer huge discounts on these items. You may even find discounted prices on some of the newest models. Stores, like Sears, will be offering up to 40% off of some of their items. This can really help make your dreams come true when it comes to making your home spectacular. You can even shop online for these items as a lot of stores that offer local branches won't charge shipping if you spend a certain amount of money. So, give yourself a gift that will keep giving this year by scoring a great deal. You may even look at the discounts on bundle pricing to really escalate your home's value.
Black Friday and Cyber Monday can really add some fun to the holiday season. However, if you don't know what to look for, you might end up buying anything that strikes your fancy. These ten ideas will help you make a game plan, so you can get the most out of your shopping experience.