With everyone buzzing over Christmas in July, you'll be overjoyed to find out that Amazon Prime Day is only a few days away. On July 11, Amazon will pull out the stops to try to recreate Black Friday several months before the holiday season begins. Although there's been some speculation that deals will be a little iffy based off of previous years, many are also claiming that the deals with surpass the last two years by leaps and bounds. However, if you want to avoid missing out on the good deals and to avoid buying things you don't really need, you may want to check out these ten categories above all others. You're sure to find the deals you want, but remember to keep your budget in mind.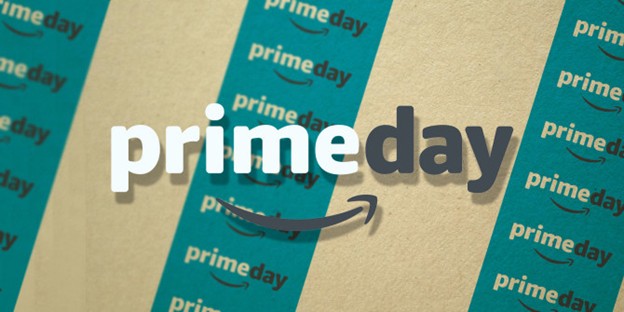 1. Phones
This Prime Day, you should be able to find a whole lot of deals on smart phones. Amazon already sells a wide assortment of phones to choose from, so you will probably have to base your shopping around brands that are participating in this sale. Of course, you are guaranteed huge sales on Amazon based phones. These phones are part of a 50% off feature that Amazon has opened up prior to Prime Day's start. The only thing about these phones is you will have to see Amazon ads on a daily basis. The ads aren't totally invasive though and if you're a big shopper you will always be privy to great deals thanks to these ads. Amazon phones are unlocked too, so you won't have to worry about your provider.
2. Amazon Products
There's no surprise that Amazon products will be on sale during Prime Day. This encompasses a wide range of products too. For instance, if your Kindle is in need of an update then you can probably score a huge deal on the latest model during this time. You may even find deals where you get freebies on ebooks and more. The Fire Stick will be another product worth keeping an eye on. Apart from that, Amazon is sure to be pushing deals on their latest products like the Echo as these are still a pretty high price and in high demand. You might also want to keep an eye on refurbished items from these models, which should save you even more money.
3. Drones
Drones featured a lot of sales this past holiday season. Although it was considered a hot toy, it didn't sell like many retailers thought it would. With the cold weather keeping people indoors, many just skipped this item in hopes of lower prices later on down the line. Amazon will be banking on this during Prime Day as you should see lots of deals on these drones. Of course, before buying these items, make sure you know the rules about them in your area. You might also consider the insurance, especially if you're buying for an inexperienced flyer. Drones are simple to crash and many people find them frustrating and take measures into their own hands.
4. TVs
I know it has been said time and again, but this year is supposed to be the year for big TV sales on Prime Day. Of course, these deals are often hard to catch, so you might have to keep your eye on Amazon all day if you want to secure one of these bad boys. Make sure you sign up for updates on the items you're interested in as deals like this tend to go lightning fast on sales days like this. Although you have to be speedy when it comes to these items, try to know the average price on the TV of interest. This will help you know if you're actually signing up for a good deal or if you're basing your purchase on excitement. You may also want to look into models you might want before Prime Day happens. This will allow you to get the features you need, since some deals won't allow you a lot of time to read up all the fine print.
5. Unlimited Music
Music lovers will have to rejoice when it comes to this deal. Amazon is giving Prime members the chance to get four months of unlimited music for less than a dollar. This deal almost saves around $40, which is a pretty good deal if you listen to a lot of music on your phone and you hate commercials. Amazon's music offers a wide range of choices in genres, artists, playlists and even radio stations. You can make your own playlists too, which is sure to help you get through your shopping spree on the 11th. This deal is already open to Prime members, so don't wait to start your music subscription.
6. Audio Books
Audio books are a big trend this year and Amazon is ready and willing to follow it. Apart from already offering free audio books to members, during Prime Day members can get 40% off a membership for 6 months. That is a lot of time to catch up on audio books you've been longing to hear. This subscription is perfect for those who don't have the time or motivation to read books, but still long to keep up with the classics or the best sellers. With an audio subscription, you can download an unlimited amount that work until your subscription is over. You may even want to look in on some of the best audio books of 2017, so you'll know just where to start your audio book journey. This deal is already up and going, so you can start listening to books right away.
7. Movies
Amazon is great about having all the best movies for sell at a competitive price. Prime Day will offer some of the big ticket names at some of the lowest prices you will see. You should also keep an eye out for collections during this time too as Amazon loves to put these bigger items on sale on their big events. Apart from actually purchasing movies, you can stream the huge collection that Amazon already has to offer for Prime uses. These include popular movies and TV shows as well as Amazon originals. If there's a movie you've been wanting to rent for a while then now is the time to do it too. Amazon is offering a $10 credit to anyone that streams on a new device during this event.
8. Power Banks
Right now, you can find power banks from a huge list of brands and retailers. The market is so saturated in them that people just want to sell them off. This is going to work to your benefit during the Prime Day event though as many brands will want a wide assortment of items gone. This is a practical purchase as well, as most people can use these for everyday use or even emergencies. Power banks are perfect for keeping phones charged during road trips too, so you might consider this purchase before your big vacation. Shop around for brands though, as you may find some have a higher quality than others.
9. Car Tech
According to a sales expert, this year is going to be the year of car tech sales for Amazon. Last year saw many deals on home tech, so you will see the same variety in car form. Try looking around for items like dash cams, which are important for the protection of your car and your own safety. Stereo systems are another big thing you'll find for Prime deals, so if you're looking for an upgrade this is the perfect time to do it. You'll also find simple accessories like phone holders and storage for the car.
10. Home Surveillance
Another option you should definitely keep your eye on is home surveillance deals. This can be a big game changer for your family as you will be able to leave your home for work or even vacation without having to worry. These deals will cover full surveillance systems that include cameras as well as recording devices that can hold up to a terabyte or more of memory. One expert says that you may even see home cameras for as low as $66. These simple cameras are great if you want to keep an eye on packages or other things that happen at your front door. With these sales, you may start considering how safe your family is in your area as splurging on these items can't hurt.
Amazon Prime Day can be a pretty exciting time for many who love to shop or find great deals on the things that they need for their lives. This Prime Day is set to have many deals that will leave you speechless. You shouldn't let the excitement get to you though as there many items you simply won't need. So, try to follow your budget when it comes to shopping and choose deals that will be worthwhile, like these ten products.