This year, Sadie Hawkins day falls on November 13. This can be a fun time to reverse roles and have as much fun as the guys do when it comes to planning dates and more. Even if you already lead this role in life, it might be a bit of fun to celebrate the occasion when our ancestors were able to work up the courage to do the asking, instead of the receiving. You don't have to spend a fortune to make Sadie Hawkins Day a lot of fun either. So, whether you're proposing to the love of your life or you're asking a boy to a dance, you may want to check out these frugal ideas. With these ten tips, you should have a great time while keeping your budget in mind.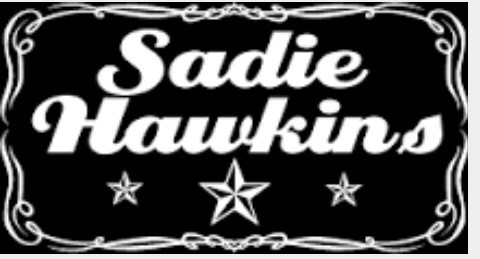 1. Scavenger Hunt
One of the best ways to ask a fun question is to make a scavenger hunt out of the deal. This is not only a great way to ask a guy to the Sadie Hawkins dance, but it can be a fun wedding proposal idea too. Scavenger hunts can be a whole lot of fun, especially if you add a few personal touches to increase their romantic vibe. If you're in high school, one of the best ways to go about this is to leave clues in your potential dates locker. You can span this out a week if you'd like, or get the scavenger finished in one school day. You might even have friends help you with the clues to ensure your crush has the best possible time. If you're proposing, then keep the clues fun and intriguing. Your future spouse might want to take time to figure out harder clues, so judge by their personality. At the end of the scavenger hunt, make sure you top things off with a huge finale. For instance, if you're asking for a dance date then create a bright sign that features your dance tickets and the big question. If you're proposing, then take a knee and present your groom to be with a ring. This way of celebrating the holiday can be entirely customized to your needs, so have fun with it.
2. Small Tokens
Giving gifts is often a tradition on Sadie Hawkins day, but this doesn't mean you have to go all out if you plan on doing this. Instead of spending a lot of money, you might want to craft a gift instead. For instance, you can make a matching boutonniere and corsage to wear to the dance. This can be very simple and will allow you to provide your partner with something that he would typically have to buy for you. Food is another great gift, which you can make with your own two hands. Try baking something sweet to give when you ask your date to the dance. You can also invite him to a homemade dinner. This idea is particularly good for marriage proposals too and will allow you to create a romantic atmosphere that is almost free of distraction.
3. DIY attire
Just like with any dance, Sadie Hawkins tends to require formal wear unless your school has other plans. This can be pretty pricey if you don't have a budget to play with. Instead, you might want to consider making your own clothes for this dance. For starters, you can shop at the thrift store and make alterations to clothing for you and your date. Your unique style will certainly impress your friends and may even earn you a special title at the dance. You can also rework older clothing that might not fit any more or items that could use a small make over. If you're really feeling ambitious, then you might want to check out clearance fabric to see if there is anything you can work with. You can also get really creative and come up with a whole wardrobe made completely out of duct tape.
4. Group Deals
If you're not really looking to make this date completely romantic, then going with a group can be one of the best ways to enjoy Sadie Hawkins. For starters, you may be able to get a deal on your tickets if you simply buy them in bulk from the school. It depends on the school though, so ask around before counting on this type of discount. Of course, if you're looking for before or after dance fun then group deals are the best way to go. You might be able to find a Groupon or other group inspired coupon for activities or restaurants that will help make the day a lot of fun. You can also call up some restaurants and see if you can get a deal by making a group reservation. You will be surprised by how many places will work with you, especially on a dance night.
5. Volunteer
One of the best ways to help save money, if you're planning on going to the Sadie Hawkins dance, is to volunteer. Dances take a lot of work, so if you join the dance committee then you may be able to score free tickets to the event. Luckily, dance communities usually have a place for just about every talent, so you can probably find something you actually enjoy doing. For instance, most dances are entirely planned by students, so you can put your two cents in regarding theme and other important dance decisions. If you're artistic then decorating for the dance is always an option too. Some students even help prepare the food and drink. So, check with your school about volunteering for free admission, if this is something that sounds up your alley.
6. Cook
Putting your skills in the kitchen to work can make your Sadie Hawkins experience even more exciting. If you plan on proposing during Sadie Hawkins Day, then a home cooked meal can make a great statement. You can cook one of your partner's favorite dishes or go all out and channel your inner gourmet chef. You can even use your cooking skills to hide the ring used for your proposal. Of course, if you are going to Sadie Hawkins then cooking can be a great way to enjoy the day. If you cook early, then you and your date or group can fill up so you won't need to go out to eat later. You might also consider cooking a meal that is easy to reheat, so you can have the after party at your house. If you don't want to go to great lengths, then cooking snacks is also a great way to make a statement.
7. Rings
Proposing can be a bit awkward without a ring, but this doesn't mean that you have to go out and spend a fortune on an engagement ring. In fact, most men don't wear an engagement ring and many more wouldn't if given the opportunity to. So, instead of spending a fortune on a ring, you might choose to offer up a cheaper token of your love. For instance, you can use string as a symbol for the ring, which will create a great story. Of course, there are many cheap rings on the market now. You may even be able to find a matching set for less money than you'd think.
8. Embrace a Theme
Sometimes, going formal isn't the wisest options when you are going to a Sadie Hawkins dance. Generally, not all schools tend to go with a formal requirement for such an occasion. So, you might want to check in on the theme and go from there. More often than not, it is cheaper to come up with a costume to pair with a theme then attire for the occasion. For instance, if there is a Hawaiian theme, you can come up with a costume from thrift shop finds and more to ensure you look great and have fun on a budget.
9. Be an Early Bird
If you are looking forward to the Sadie Hawkins dance, but don't want to spend a fortune on things later on, then you may want to consider being an early bird. A lot of restaurants will give you an early bird special, so you can eat before dancing at a price that is a fraction of what you would pay after the dance is over. You might also consider staying at the dance for a short while then going to grab some food. Another great option is to have your party prior to the dance. You can find discounts on food for everyone to have a great snack before dancing. Not to mention, some entertainment, like DJs, won't cost as much. If you're proposing, then this works out in your favor too. Restaurants are less crowded during early hours and the food will cost less. This is sure to make your special moment even more rewarding.
10. DIY Invitation
A lot of people make a huge deal out of the invitation portion of the dance. However, you really don't have to go out of your way in order to make this aspect of your dance proposal look amazing. For starters, you can print out an invitation or make one with craft supplies. Then simply place it in your potential date's locker. This can add a fun element to the process and will cost you next to nothing. You may even look online for ideas as there are so many fun things to choose from or print out that the only thing you'll lose out on is time.
Sadie Hawkins Day is a great way to mix things up and show your courage when it comes to romance. Of course, the day can simply be for fun too. So, don't let your budget stand in the way as there are lots of things that you can do to have an extra special Sadie Hawkins Day that will save you money and encourage you to have extra fun.