If you're a veteran, then you may be looking for a few ways to celebrate your special day without forcing you to have to travel great distances or spend a lot of money to enjoy the special day. Luckily, there's lots of things you can do to get more out of your holiday, as many people will be celebrating your service. So, if you're looking for something to do you won't have to look too far thanks to this list. You'll love some of these amazing tips they will help you enjoy celebrating your service while ensuring you get to enjoy a few treats too.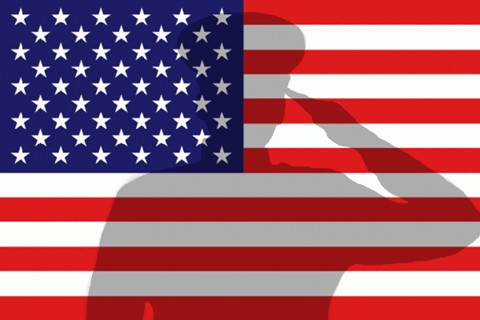 1. Free Food
Most veterans enjoy the free food element of the holiday the most. Plenty of restaurants go out of their way to make sure veterans, whether active or not, get a hot and delicious meal. If you plan accordingly, you may even be able to cover breakfast, lunch and dinner. Usually, chains like Denny's, Cotton Patch Café and Cracker Barrell offer a free dish to any veteran that comes in. Some buffet chains, like Cici's Pizza will also offer you a deal on the big day. Of course, you don't have to stick to eating on Veteran's Day as some restaurants even extend days that the deal is offered for veterans who may not want to deal with crowds. Your local restaurants may also be more apt to offer free meals too, so check around in your area. Some restaurants will ask for proof of your service, while others will simply give you the meal. So, you might bring a memento to be safe.
2. Discounted Merchandise
On Veteran's Day, a lot of stores will give major discounts on military merchandise. So, this might be one of the best times to boost your collection. A lot of non-affiliated stores use this holiday as a time to help them get rid of their military stock. However, you may have to prove that you're actually a veteran if you want to enjoy the special savings. You might also be given a special code to use for certain stores if you're in a veteran group. Apart from that, many military stores will host sales to help boost sales before the holidays. However, unless you're retired or an active member you may not be able to access this merchandise.
3. Parade
A lot of cities love to honor veterans with their very own parade. This parade may not be as large scale as some of the of the parades you're used to. However, you should be able to find one in your community or at least in a nearby community. More often than not, these parades feature veterans marching as well as military inspired bands. You may even look into marching in the parade if you enjoy doing such a thing. Of course, if there isn't anything in your area then you can always check out parades online. Most cities will do a live feed as well as footage after the parade, so you can check out the beautiful sight whenever it is convenient for you.
4. Hang Out at the VA
One of the best things to do for Veterans Day is to hang out with your fellow veterans at the VA. The Veterans Affairs program tries to open up a VA center in every community, so that veterans can have a place to go to enjoy one another's company and seek help in tasks like finding jobs and assistance programs. Usually, the VA has games set up, plenty of people to talk to and a place to grab food and a drink. This might be the perfect place to gather, especially if you want to share your service story while listening to others. On Veterans Day, you may even be able to get a free drink to help make the day even more special. If you're not sure where your local VA building is, then hop online and search or talk to other veterans in your area. You may even make a few new friends and find a new permanent hang out while celebrating the day.
5. Sporting Events
If you're a veteran that can't get enough sports in your life, then you're probably in for some real treats on Veteran Day. Typically, many venues will actually discount prices on sporting events, so you can get more out of the day. For instance, if you like to golf or bowl then you might see what venues are offering discounts. Some may even offer a free round or unlimited play, so make sure to take them up on the offer and have some fun. If playing sports isn't exactly up your alley, then you might be able to find cheap prices on professional events. Many teams will offer major discounts or even free tickets for veterans. Apart from that, many communities will put together free games for veterans to participate in. This can be a great way to show off your competitive side while enjoying your favorite sport with others that have served.
6. Maintain Cemetery
One of the best ways to support your fellow veterans is to clean up cemeteries that have veterans at rest. This might not sound like a great way to celebrate your service, but it will help celebrate those who are no longer with us, which is very honorable. You might also find this to be one of the best ways to get meaning out of the day, especially if you have lost a veteran in your life. Cemeteries tend to end up getting overgrown and litter often piles up. So, you might want to clean out old or dead flowers, pick up trash and dust off the headstones and grave markers. You can also leave behind little flags to show your support for their service. After doing this, you are sure to feel like you continued your service.
7. Concert
You might be surprised by the amount of benefit concerts that are hosted on Veterans Day. Many musicians want to show their support for those that serve or have served before. Many musicians try to head overseas to perform for soldiers that are deployed. However, you will still find plenty of concerts nearby too. If you live near a base, then you will most likely find a concert to attend. However, if you don't you may not have as much luck. You should still look around and see if local bands are hosting an event though. Apart from that, you should also tune in online or on TV to see which concerts you can see. You may find some of your favorite musicians are honoring you if you look hard enough to find the concert.
8. Free Hair Cut
Being in the military often meant keeping your hair neat and tidy. In the civilian world, there aren't as many restraints on this. However, on Veterans Day, many shops would love to honor you with a free hair cut. Many chains will run this promotion on the day of the holiday, so you might want to head to your shop of choice early, so you don't have to wait in line. You might call to see if your shop is offering the free haircut too, as some shops won't participate in the promotion. Local barber shops and beauty salons may also participate, so don't disregard then before asking. This promotion will help you with job interviews, family portraits and other aspects of life that will give you confidence and make you feel like your service was appreciated. Best of all, you can choose whichever haircut you like, which is something you couldn't do while serving.
9. Air Show
Veterans Day tends to be one of the best times for an air show. These shows often accompany fall festivals too, so if you're looking for a show in your area then this might be the perfect place to start. Some of the top-flight teams love to take to the sky for Veterans Day to show off their moves in appreciation of those that have served. Usually, the teams will have information on their websites as to where they will be performing. So, you can easily find a show near you this way too. If you don't have a show in your area, then don't give up hope. There are lots of shows you can watch online and some will even be broadcasted on TV.
10. Discounted Events
If you're bored and looking for something to do, then there might be plenty of things in your neck of the woods to check out. A lot of theaters will actually drop the price on their tickets for veterans on the day, so that you can check out the best blockbusters of the season. If movies aren't your thing then you can still check out classic theater productions at a reduced price. Some theaters will even put on military themed productions during this time. Another major source of entertainment that tends to honor veterans is museums. Whether they are military themed or simply artistic, you should be able to view with pleasure. If you live in a warmer area of the country, then you might also be able to get a reduced price on beach parking and other warm weather events. If you're unsure where to start, then look on your favorite military website to see what is in store for your special day.
Veterans Day is the perfect time for veterans to celebrate their service and have a little fun. These ten ideas should help you plan an amazing day that will help you feel appreciated for your service. So, enjoy yourself a little without spending a bundle.