Being the fact that Black Friday after Thanksgiving is the biggest day for most retailers, they started to create another sale event in July. Early July is all Independence Day sale, but in the mid of July there will be many merchants offering another round of sale. They are either called Black Friday in July sale, or Christmas in July sale, – they are basically the same thing.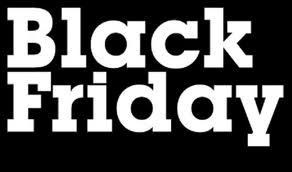 Warning
Don't be fooled by the slogan! There is no comparison with the real Black Friday sale or Christmas sale. If you saw a weekend sale, or a Friday sale, you wouldn't get excited, would you? You don't get too excited about this one either. This is more like a weekend sale or a Friday sale that are running every week.
Who is Running Such a Sale
Target – 2012/7/20 to 2012/7/21
Be a Black Friday insider to get a sneak peak at the deals here. Some digital cameras and personal care products are on sale.
KMart – 2012/7/14 to 2012/7/15
Online Only Family & Friends sale: EXTRA 5-10% off Almost Everything plus FREE Shipping on orders $59 or more with coupon code: FRIENDS.
HomeDepot.com
Had a "Black Friday Is Back" Sale In April. Many appliances are priced $50 to $100 off.
Sears.com – 2012/7/13 to 2012/7/14
You will get EXTRA 10% off Thousands of Items, but may not be valid on appliances. Use coupon code SUMMER10 to redeem the discount.
FamousFootwear.com – 2012/7/15 to N/A
Backpacks on Sale starting at $24.99
SportsmansGuide.com – 2012/7/19 only
Flash Sale One Day Only.
Macys.com – 2012/7/13 and 2012/7/14 only
One Day Sale – shouldn't it be two day sale? Discounts not disclosed yet.
Shoes.com – 2012/7/12 to 2012/7/16
25% off any sale item with coupon code 25SALE.