Spring is almost here. Now is the time to shop for new swimwear. If you are going to some beach this spring break, you'd better get ready now. The 2012 swimsuits has arrived at the retailers, while the old ones are on sale now.
Designer Swimwear:
TheOrchidBoutique.com is my number choice for designer swimwear. The best about this website is that it has the back views on most of the swimwears. My favorite designer is AGUA BENDITA. See the 2012 AGUA BENDITA designs below. The price range from $200 to $300 each. We have a 10% off coupon going on for The Orchid Boutique. SouthBeachSwimsuits.com is another choice if you didn't find anything you want at TheOrchidBoutique.com and we have a 12% off coupon running now. If you are used to shop at Nordstrom or Neimans for swimsuits, try Bluefly.com, you will see many similar styles as you see in the store.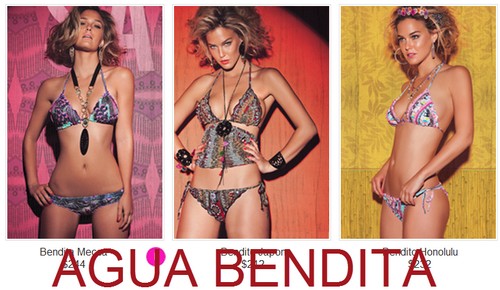 For Kids:
Boden is my favorite place shop for kids swmwear. Their designs are very unique, you won't see any similar pieces from department store like Target or Kohls. They are look so lovely on little girls. See the pircture below. Sizes available for ages from 2 to 14. We have coupons for Boden for 10% to 30% off. But they are usually valid for a very short period, you need to check us back often get the discount.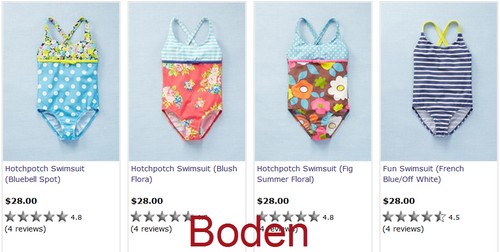 Landsend.com is also a good place to shop for kids swmwear. See picture below. They also have swimwear for both men and women. Landsend is running a Family & Friends sale with a 25% off site wide.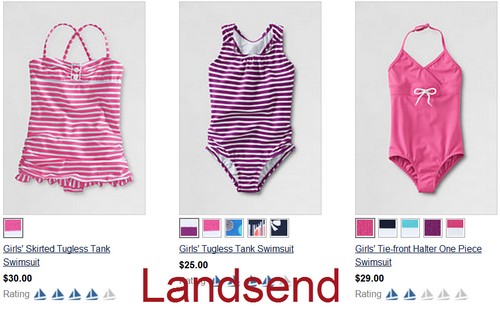 Plus Size:
SwimsuitsForAll.com is the place for plus size swimsuits. They have sizes from 8 to 26W, and brands like Beach Belle, Delta Burke, Longitude by Robby Len, Penbrooke, Maxine of Hollywood, etc. It is running a site wide sale with 40% off this month. Use coupon code: SAVE to redeem the discount. If you miss it, don't worry. We have many other coupons for them.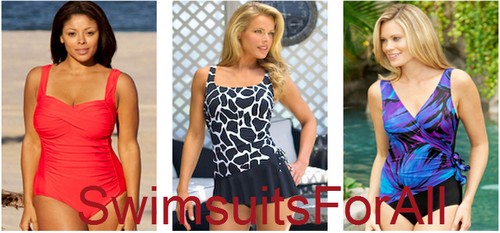 CyberSwim.com is also for large figures. With their exclusive Miraclesuit, you will look 10lb lighter in 10 seconds. The secret is the material and the design. If you want to read how it workds, read here. Free shipping coupon available.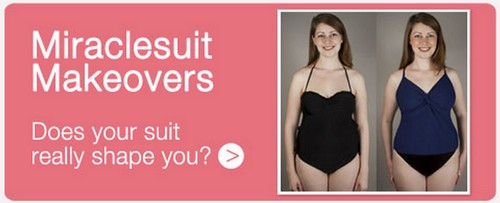 Sexy:
Wanna to be ultra sexy? Try Amiclubwear for a club look. Most of the styles are Pucker back, which gives your butt a rounded look. This site offers big discount coupon all the time, from 30% to 50% off your entire purchase.