Large size canvas arts could cost you hundreds or even thousands of dollars if you buy them from an art gallery. Now you could get them for about $100 to $500 each, depending on the canvas size, from many online retailers. Today I want to introducing three major retailers selling big canvas online: ImageKind,com, GreatBigCanvas.com, and CanvasonDemand.com. They are all subsidiary of Cafe Press, you should expect the same quality from any one of them. I purchased a few times from Image Kind and Great Big Canvas last year when I was decorating my new home. No complaint at all. And a year later they are still as shine as new.

Imagekind.com is the largest community for real artists worldwide. The canvas arts you purchased from this website are painted by these artist. The arts here are original, and one of a kind. If you need a unique look of your hourse, this is it. But, it comes with a cost. It is expensive. See the following piece, Butterfly On Lavender Oil Painting by Ginette, one of the top seller a Imagekind. The 32″x22.9″ size with a 1 1/2 gallery wrap is $507. Imagekind also offers photo prints on canvas, or prints to mouse pad, mug, iphone/ipad skins, anything you could imagine.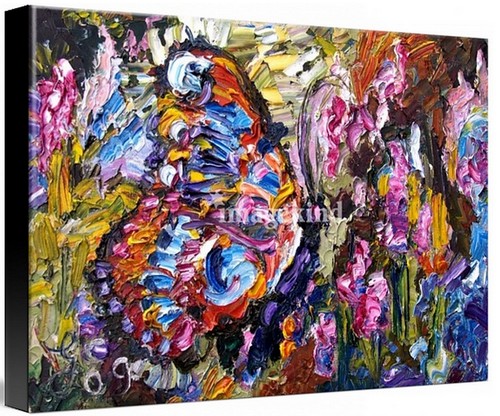 GreatBigCanvas.com is the place I highly recommend. You could find the thousands of canvas arts at much lower price. You could find tranditional art pieces from the greatest artists in the past, such as Van Goghs. A similar size of canvas art with same wrap only cost $174!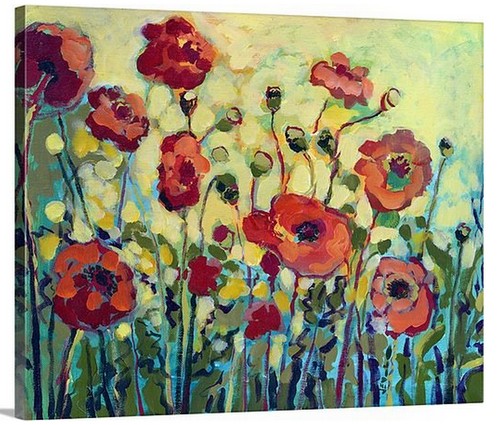 Canvasondemand.com only print your photoes to canvas. Good thing about it is that it can split the canvas up to 10 pieces, with a same photo or each showing a different photo. I had tried this service yet, But it sure sounds interesting.
These three sites always have same coupons. If one coupon works at one site, you can use it at the other two sites. Today there is a 20% off coupon, valid for all these 3 sites, coupon code: JUMP20. This is not the biggest coupon in the past, though. The biggest coupon is the past one year is a 40% off coupon, and a $60 off coupon with purchase of $200 or more.