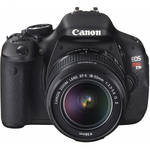 For your beloved husband, a digital SLR camera or a spare lens should be your top choice as a valentine's gift. I am not an expert on digital cameras. I don't know which brand or model is the best. But I do know where to find the most popular model and the best price.

There many articles on the internet teaching you how to pick a right DSLR camera. You could spend hours or days to do the research. But I am not so into cameras, and I am too lazy to read the product reviews. If your husband won't read them for you, or if you wanted to give him a surprise, here is the easy way. Go to Costco or Sam's Club, or their websites, you will see Canon T3i, Canon 60D, and Canon 7D. OK, they are the most popular ones. No more researches needed!

I wouldn't recommend you to buy Canon cameras at their official website Canon.com. Although they do offer some coupons for accessories, there is no coupons for camera body. The best places to shop is BHPhotoVideo.com or Adorama.com. The entry leve digital Canon EOS Rebel T3i Digital SLR Camera, 18 Megapixels, w/ Canon EF-S 18-55mm f/3.5-5.6 IS II Lens, is only $709 at Adorama.com and BHPhotoVideo.com, while it costs $799 at Sams Club, plus you need to pay sales tax.

B&H Photo Video is running a Double Instant Savings on Canon's camera and lens. Click this link to enter the page.  Select a body (or a body kit) first, choosing from 60D, 7D or 5D Mark II. Then select a lens you needed. The instant discount will be applied once you added both into your cart.
Adorama.com has $50 to $100 discount on Canon cameras this month, eg $100 saving on Canon EOS-7D Digital SLR Camera Body, $50 saving on Canon EOS Rebel T3i Digital SLR Camera, w/ EF-S 18-135mm f/3.5-5.6 IS Lens. You need to enter "febcanonslr" into search box to find the specials.
Cameta.com has the largest selection of refurbished Canon DLSR cameras, although it also has many brand new cameras on sale.
Canon 5D Mark II is a higher end DLSR camera, which cost more than $2000 for a body only. It is too expensive for me…