Remember the old days when you want to buy a TV or a dish washer, you'd walk into a Best Buy or Circuit City and a sale clerk will help you to make a decision, or recommend you something you don't need? Now with Circuit City stores all closed, did you visit Best Buy more often? I bet you did not. You would do a product research online first, then do a price comparison, then serach for available coupons, and finally you would make a purchase online. Accoding to the recent stats by The New York Times, more than 55% off Americans buy electronics and computers online (exclude large appliances such as dide-by-side refrigerators) at least once in 2011. And apparently the number will grow fast with time. Best Buy's stock (BBY) lost 40% of its value in 2011, and it closed all its stores in China and UK. Did that tell you something?
There are a few hundred of online electronics retailers listed in Google price comparison. Most of them are rated 4-5 stars. But the ones I would recommend are: B&H Photo Video, JR.com, Abt Electronics, Abes of Maine, and Onecall. They all offers digital cameras, camcorders, HDTV, audios. B&H and JR also offer large selection of desktop computers and notebooks. They are in business for more than 10 years, they are large companies, they have very detail product dscriptions, they have many product reviews for your reference, they have easy return policy, they don't try to sell you extra stuff you don't need, they offer white glove dilivery. In one word, you can trust them and their prices are always lowest. Sometimes you will find extremely low prices. Please read carefully, the product could be: open-box, refurbished, dented, or scratched. If you find none of them, their sale person will call you once you placed the order and ask you to buy "necessary accessories", such as a TV stand, lenes, filters, cables, protection plans, bags, etc.
Today we did some comparison at these 5 retailers. Products are randomly picked by our staff.
1. Samsung UN55D6500, a popular HDTV, 55″ LED-backlit LCD TV, 1080p, FullHD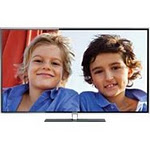 B&H Photo-Video: $1899.99
J&R: $2024.00
Abt: $1897.00
Onecall: $1897.00
Abes of Maine: $1698.18. Free Flat Wall Mount, Value $149.95, with purchase. Plus, use promotion code "LOYALTY15" for an extra $15 off. It brings the price down to $1683.18!
Winner: Abes of Maine!
2. Canon PowerShot ELPH 510, a popular Point & Shoot digital camera with 12.1 megapixel and 12x optical zoom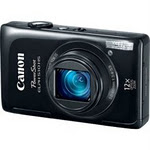 B&H Photo-Video: $289.95
J&R: $301.69Abt: $349.99
Onecall: $299.00
Abes of Maine: $276.95
Winner: It is Abes of Maine again!
3. Large Appliance: Whirlpool WFC7500VW Washing machine

B&H Photo-Video, J&R, Onecall: N/A
Abes of Maine: $823
Abt: $777
Winner: Abt Electronics.
We did another thoroughly price compare. The cheaptest is Appliances Connection, $727. Plus, use coupon code "SAVE10" to save an extra $10, which brought the price to $717! Appliances Connection focus its business on appliances, expecially large appliances. They have a price match policy. If you find the price is lower at other stores, call them to match the price. Another good place is AJ Madison, price for Whirlpool WFC7500VW is $791.