The temperature is rising. For girls who want different denim shorts, you have more colors and material types to choose from. For girls who want a sexy look this summer, you have more options than hot pants now.
Boyfriend Shorts
Most tranditional denim shorts for everyone to wear. Pair it with white shirt is good for any occation in the summer.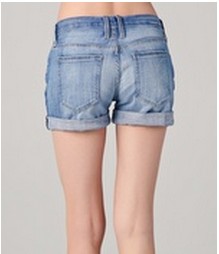 Cut off Shorts
My favorite ones are J Brand Denim Cut-off low-rise denim shorts. Choose from either regular or skinny cut. Pait it with a pair of Converse sneakers to have a more active look than a boyfriend short.

Hipster Shorts
Show your perfect hip curves! Shorts with sparkling and blingy embellishments are cuter.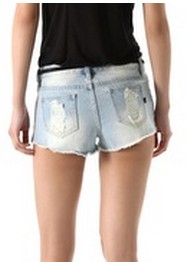 Hot Pants
Nothing is too short! Shining silver or black colors are sexier! Best for summer vacations.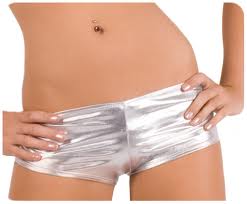 Printed Shorts
Printed shorts can be cut in any style, with most of them made of floral denim. Stripes or dots are popular this year, while vintage styles are still my favorite.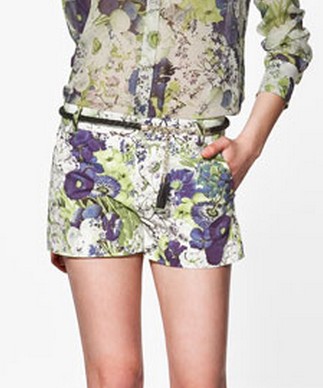 Bright Color Shorts
Get all 4 colors if you can afford. These bright colors give me a bright mood too.


Draped Shorts
Feels great when wearing a drpaed shorts made of silk. It looks like and feels like a short skirt, but give you the convenience of shorts.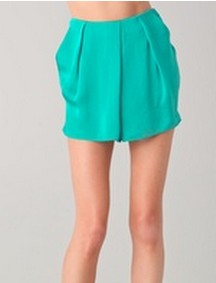 Bermuda Shorts
Classic longer shorts can also give you different look. Look at the one below, with loose waist and tight cuffs. Wear it with a white long sleeve shirt!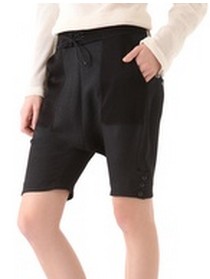 Lace Shorts
You have see it from many fashion magazines worn by many celebrities. You don't have to spend a lot though. You canget one pair for as low as $20 at JC Penney.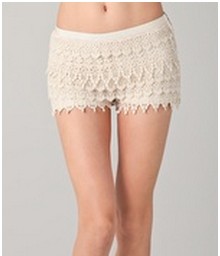 Silk Shorts
You will look more feminite wearing this silk Elizabeth and James Katia Shorts, with a flared hem design. It is $295 at Shopbop.