1.Memorial Day Parade
Check your local news. Besides Memorial Day parade, you will probably find some other activities free to everyone.
2.Picnic
Plan a picnic at your local park, prepare food with your kids together. Don't forget apply sunscreens before you go.
3.Go Fishing
Fishing is fun. Find a pond in your neighborhood or local park. A picnic after fishing is more fun.
4.Shopping Mall
Shopping mall is fun for all ages. Kids can play in the playground, play video games at Gamestop or iPad at Apple store. You don't have to spend money at all.
5.Shopping in The Street
There will be more flee markets and farmer's market opened on Memorial Day. Read your local news to find out.
6.Work on Your Lawn
Summer already started. You need to spend some time make sure your sprinkler system works fine. It will reduce your water use and keep your existing grass healthy. But do you know kids love to play with sprinklers? It is like playing in a water park!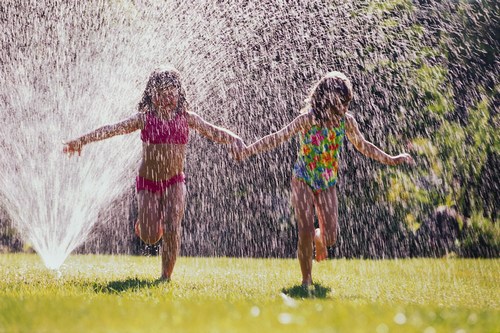 7.Camping
It doesn't mean you have to drive a long way, – it is not wise to spend money on gas when the price is so high. You can go to a local park, a preserve, or even camping at your backyard! Spend a night in the tent, tell stories, watch the sky, hear the sound from the nature, there are many things you can do.
8.Storytelling Session at your Library
Libraries will be closed on Monday, but still open on Saturday and Sunday. Take young kids to one of the storytelling sessions for free.
9.Visit Your Recreation Center
If you have family membership, that's great. You don't have to spend a dime and yet you can have whole day fun. Find the open classes, such as art classes or Korate classes, for Memorial Day by calling them or visit their websites. If you don't have membership, ask for a one day trial.
10.Visit Fire Station
Call your local fire station and make a reservation first.