Best Sunscreen for Babies



Blue Lizard Australian Suncream Baby SPF 30 is recommended by many pediatrics. But it is no cheap. A 5oz bottle will cost $14.99 at Walgreens. But parents who always want the best for their children will just grab one without looking at the price tag. My recommendation is Johnson & Johnson Baby Daily Face and Body Sunscreen Lotion SPF 40. A similar size is only $9.99 at most stores, such as Walmart and Amazon.
Bug Repellent with SPF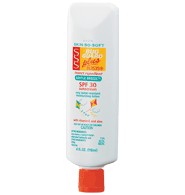 For those boys and girls playing in the backyard all summer long, get this SKIN SO SOFT Bug Guard Plus IR3535 SPF 30 Gentle Breeze Lotion at Avon.com for only $6.99, was $14. You saved 50%! It repels mosquitoes and other most commonly seen bugs, and protect the kids from sunburn at the same time.
Sport Sunscreens for Kids



For young soccer players a sweat proof sunscreen is needed. Apply the sunscreen 30 minutes before going outside. Vanicream Sunscreen Sport, SPF 35, is the best sport formula sunscren. A 4 oz bottle is $11.95 at Drugstore.com, the lowest price found online.
Sunscreens for Water Fun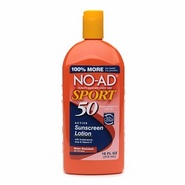 Weather you are going to swiming pool, a water park, or a beach, you need a water proof sunscreen. The NO-AD Sport Sunblock Lotion, SPF 50, is best for you. It is water resistant, up to 90 minutes. Applying every hour is recommended. Get one from Kmart, if you prefer to shop in stores.
All Natural Sunscreen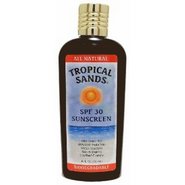 Tropical Sands SPF 30 is a 100% natural and earth freindly sunscreen, no harsh chemicals contained. For kids that are allergic to certain chemicals you have to try this one. It is more expensive than regular ones, but still acceptable. A 8oz one is about $19 at Amazon.