The summer is heating up and so are the sales. With the 4th of July upon us and school right around the corner, you're going to find some amazing deals on a wide variety of items Of course, there are some items you should avoid buying during the month of July. May it be because the price is hiked up during the hot season or there's a better deal around the corner, but these ten items should be added to your skip over list if you're shopping around in July. By avoiding these items you'll add to your family budget, which is certainly a great thing to do if you plan on celebrating Christmas in July!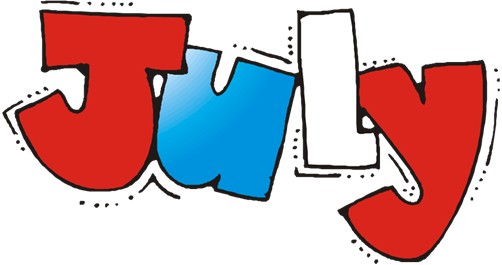 1. Laptops
When it comes to shopping for technology, there are quite a few deals in July. However, if you're looking to grab a laptop then you're going to be out of luck this month. Sure, you may run into a few sales on laptops, but if you buy now then you will miss out on some bigger and better deals in the near future. It may be tempting to buy now considering school is right around the corner. However, due to this, you'll see more deals next month if you do a bit of last minute shopping. As a matter of fact, laptop deals are best in August and November, so hold out if you can. You may even find deals on the latest models, so you'll get the most up to date laptop at a reasonable price.
2. Sunglasses
We're pretty much moving into the height of summer, which means hotter weather and brighter days. Due to this, many people are champing at the bit to grab some of the latest sunglasses on the market. Retailers notice these trends and hike up the prices substantially, knowing that people will pay the price in order to protect their eyes. Even some optometrists follow this rule of thumb, so prescription sunglass wearers will be in the same boat as everyone else. The best thing you can do is round up an old pair of sunglasses or shop second hand, if you can. You might not look as fashionable, but you'll be privy to some major deals when autumn comes. Since you're supposed to wear sunglasses all year, this is sure to suit your budget and eye health.
3. Gaming Console
July brings us a lot of amazing holidays. One of which is National Video Game Day. During this time, you're going to see a whole lot of sales on video games. Every type of console will be represented, which is great if you're looking to save some money. The only problem is, this leaves the market open to hike up the prices on video game consoles. So, you most likely won't find a deal on these items during the month of July. If you are in need of a console, you should hold out until November when Black Friday deals begin to appear. You can always shop second hand to help hold yourself out until you can purchase a newer model. Some consoles will be updating this holiday season too, which is certain to be well worth the wait.
4. Lawn Mowers
Mowing the lawn is a big part of summer. However, if your lawn mower is on the fritz, July is not the month to replace it. A lot of landscaping companies make good money during the summer, so supplies tend to go up quite a bit. The best thing you can do is consider alternative landscaping so you don't have to worry about mowing. Of course, if you love your lawn then you will see deals on mowers when the autumn months arrive. If you need to get your lawn in shape, you may want to consider just renting a mower, hiring a child from the neighborhood or buying a push mower. You may be surprised as to how much money this will save you, especially if you only mow once or twice a month.
5. Sprinkler Systems
If you can avoid watering in July, then you're going to be a lot better off. That being said, you might want to skip out on sprinkler systems in the month of July. There are a couple of reasons for this though. First of all, a lot of people want sprinkler systems this month so they can leave their yard for vacation without having to worry about it. This leads many companies to hike up the prices of the systems as well as the labor to put them in. Second of all, during July water tends to go up in price. So, your new system will end up costing you a lot more than you should spend in its first week of operation. If you don't have the schedule for your system right then you may also end up scorching your lawn, which could cost you even more money. So, if you're considering a system then just leave it be until the weather begins to cool down.
6. Bedding
If you're sending a child away to school this year and you want fresh bedding, then you're going to have to be patient on this too. Although bedding isn't exactly desirable in the hot months, it still maintains a steady price throughout the summer. Of course, if you can hold out for a little while, you will see big sales on bedding as soon as Labor Day arrives. This is the perfect time to stock up for dorm rooms, or to simply freshen up your home's look. It is also a great time to go ahead and grab a winter duvet, so you'll be prepared when the cold winter finally does arrive.
7. Fall Clothes
Believe it or not, but a lot of stores are already starting to roll out their fall line. Autumn tends to be one of the biggest times for the fashion market, especially since these clothes often transcend into winter too. However, even though they're already on the market, you shouldn't get a head start on your fall shopping just yet. In a few weeks, back to school sales will help you pick out the autumn clothes that you desire. These prices may not even be accessible for your budget though if you're shopping for high fashion. Your best option is to wait until mid-winter, but if you really want to show off your fashionista side start shopping in August.
8. Theme Park Tickets
When you think about family vacations, a lot of the time theme parks come to mind. Largely because the price is fairly reasonable, you usually don't have to go too far to get to one and you can find something for the whole family to do. July is peak time for vacations though, so you might want to reconsider buying tickets now. You won't run into too many sales after the 4th of July and even then, the ticket prices will be a touch higher than normal because everyone will want to spend the day in the park. If you really want to enjoy a little theme park fun then try to go in the late season when the crowds are fewer. This will allow you to save money, avoid the heat and have more fun. Of course, if you do want to go in July, try to use coupons, find online deals or buy a season pass to save as much money as you can.
9. Pool Accessories
One of the best ways to cool down in the summer is to take a dip in the pool. Swimming pools may already be on sale for the season, but you probably don't want to grab accessories just yet. These items usually stay at regular price until it is too cool to swim. Pool accessories stretches far too. Everything from goggles to toys and floaties will cost you a bit more than you'd like during this season. If you're looking for something to add to your pool fun then you may want to make your own accessories. You can create your own toys and games using basic items that you'd normally find for cheap in department stores or already have around the home. The internet is filled with great ideas, so get a little creative to enhance your pool time fun!
10. Footwear
Since school is around the corner, you may want to get a head start on getting your kids some new shoes. Or, perhaps, you just want to stock up on gym shoes so you can enjoy a jog when the weather allows. No matter what you need shoes for, July is not the month to grab them. Usually, you can find okay deals on flip flops for the season, but you probably won't find deals on a whole lot of other shoes. You will finally get a break on shoe sales when back to school season hits in August. This is the perfect time to stock up on shoes for the whole season, so don't be afraid to spend a little more to save a whole lot more later.
July is one of the best months to indulge in a little shopping. However, these ten items should make it onto your "to be avoided" list if you want to save money. Luckily, you will have plenty more items to check out, so these items may be the last thing on your mind after a month of fun deals.