October is an exciting time to go shopping. With Columbus Day Sales and autumn décor stocking the shelves, you'll find this month brings plenty of temptation. However, if you're trying to keep your budget in check, there are a few things that you won't want to grab during the month of October. You might see slight discounts on some of these items, but none will compare to the amazing deals that you will see in the upcoming months. So, if you're ready to enjoy this great month of shopping try to skip out on these ten items and you're sure to save a bit of extra money.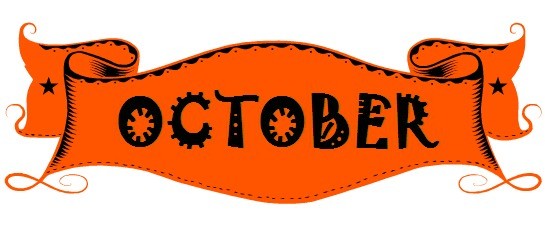 1. Appliances
A lot of stores will tell you that now is the perfect time to shop for appliances. Both appliances big and small come out with the new editions this month, so you'll see a lot of reduced prices on older models. You might even see a few sales on the new items when Columbus Day rolls around. However, you probably won't see prices as low as you will on Black Friday and Cyber Monday. This is one of the best time to shop for any form of appliance as the prices will be set to move. You may even want to stock up on some smaller appliances to give away during the holidays, graduation season and weddings.
2. Candy
You are probably already seeing a ton of Halloween candy on the shelves in your favorite department stores. Although these prices look pretty good, particularly since they're in bulk, you will find better deals on them soon enough. As a matter of fact, as soon as Halloween is over you will find the prices of the candy are slashed. The longer you wait to buy the candies the more you will save too as stores will want this item off of their shelves as soon as possible. If you live in an area that gets a lot of trick or treaters, then buying a bulk bag is your best option. However, if you're shopping for yourself then wait to buy the candy of your dreams until the days following Halloween.
3. Electronics
October tends to be a popular period for new releases. It is pretty tempting to go out and buy a new item as soon as it hits the store, but this can be a bad call for your finances. As you know, Black Friday is just a few weeks away, so you might want to hold out until those deals arrive. You might consider at least waiting until you find out what some of the Black Friday deals are going to be. When it comes to items like TVs, laptops and consoles, you will certainly want to wait for these sales if you want to save a bundle. Of course, you will also have good luck on TVs in the month of January when the Super Bowl rolls around. Older Xbox Ones might also see reduced prices too, but you still may end up finding the best deal on the biggest shopping day of the year.
4. Toys
You might think that now is the best time to get a jump start on your holiday shopping for the kids in your life. However, if you can hold off on shopping for now you should. Toys usually are a higher price during this time, especially since many companies are releasing their hot toy list during the month of October. Since the list is coming out, many people want to flock to the stores so they don't have to worry about missing out on the toy that their child wants. However, your best bet is to actually wait until December to shop for the toys you want. As long as you shop early enough, you shouldn't have to worry about missing out on the item. If you do happen to miss out, then you will be surprised to find that many toys are discounted in January when a whole new line of toys come out.
5. Cleaning Gear
October might not seem like the season for cleaning, but a lot of people really love to give their home a good scrub down before the really cold months set in. If you're in the market for items like a vacuum cleaner, steam cleaner and other important cleaning items then you might want to hold out until next month to get your heavy-duty cleaning finished. Usually, you can find these items at a great discount when the holiday sales begin. If you can hold off until Black Friday then you might be in store for even more savings than you can imagine. Of course, if you don't really need a new cleaning item right now then try to hold off until the spring to buy your item. Spring cleaning brings lots of sales that are hard to resist.
6. Gift cards
The month of October really isn't the best time to stock up on gift cards for the holiday season. There simply aren't a whole lot of deals for gift cards during this time of the year. If you can hold out until November and December then you will find an assortment of good options when it comes to gift cards. For starters, many stores will offer free gift cards when you purchase a certain amount of items. Some will even offer a small gift card for purchasing gift cards which will give you more bank for your money. Many stores will even offer freebie when you buy a gift card from their store. For instance, some restaurants will give a free meal with the purchase of a gift card. Of course, if you are looking for gift cards for yourself then there are many websites that sell unused gift cards. These are usually best to check out after the holidays as many people sell their unwanted gift cards then.
7. Boots
If you love a good pair of boots then October simply isn't the time to satisfy your urge. Of course, if you need the boots for work then you should also hold off if you possibly can. The month of November is one of the best times to grab a wide variety of boots. For instance, Justin Boots usually hosts a huge sale for Black Friday, which will allow you to pick out an assortment of fashion and work boots that will suit you all year long. If you don't mind shopping for boots online then you should be able to find a whole lot of clearance boots from the summer months. These should still keep you warm in the winter and will protect your feet.
8. Tools
It's about to be too cold to head outside and work with wood or other supplies. You might think that this is the perfect time to grab some tools to boost your collection or to purchase for the holiday months. However, prices tend to be a bi high during this month. If you want to shop for tools for the holiday then December is the best time to do it. There will be a lot of holiday gift sets for sale that should help satisfy lots of tool fanatics. You can also wait until the end of June when all of the Father's Day items go one sale. With a little patience, you can stock your tool shed, which will make your budget a lot happier.
9. Perfume
Since the weather is beginning to cool down, you might feel like now is the perfect time to buy a perfume that suits the weather. However, your best option is to wait until November or December. During this time, a lot of stores will be releasing sets that will give you a lot more product for your money. These are also great gift options. The perfume collections will feature new products as well as old classics, which are perfect for everyone on your list. You may even find yourself a little something. With lotion, perfume and the other accessories that are added to these sets, you shouldn't have to buy perfume for quite some time, which will save you even more money. If you're not sure what you want in a perfume then there will also be a lot of great sample packs to choose from during this time, which might help you find the scent of your dreams.
10. Halloween decorations
It is very tempting to purchase all of the cool Halloween supplies that began to grace the shelves of local department stores in August. However, if you want to save some money then hold out as long as you can. All of these items, including lights and technological décor, will go on sale as soon as Halloween is over. You will find huge savings on these items that can be used to create the perfect haunted house next year. You might even be able to find amazing savings on some storage bins to help you properly store your items.
There are many exciting things to shop for in the month of October, but there are plenty of things you should avoid too. Luckily, if you have these ten items on your shopping list, you won't have to wait long until you find the perfect price cut for you. With the busy shopping season coming up, you're sure to be pleased with the savings on items you skipped this month.