Grandparents play a major role in most people's lives, which is why it is important to make them feel special. With Grandparents Day occurring on September 10, you might want to take some time to make your grandparents' day or even week extra special. You don't have to spend a small fortune to do this either. Your grandparents are certain to be pleased with many things that don't require you to spend your hard earned money. So, whether you're trying to please your own grandparents or helping your children please theirs', these ten tips are sure to help you find frugal methods to do so.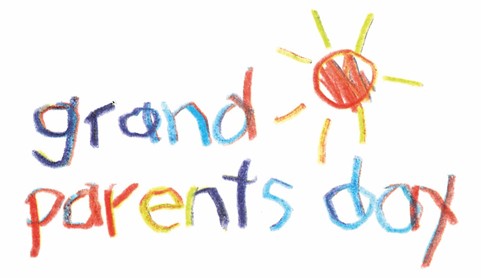 1. Plan a Visit
If there is one thing that always brings a smile to your grandparents' faces, it's probably a visit that they didn't have to ask for. Often, grandparents get overlooked and spend a lot of time alone, so a visit is just the ticket to show your appreciation to them. If your grandparents still live on their own then drop by to say hello and catch them up on your life. You might even do a few chores while you stop by. If they are living in a nursing home, then make sure to take some time to see them during visiting hours. You might also bring them something special to help brighten their room. If you can, vow to visit more often, so they don't have to feel as lonely and they will know that you care about them.
2. Make Lunch
Feeding someone you care about is a great way to brighten their day and show them how much you love them. So, you might want to make a plan to do this for Grandparent's Day. If you're feeling ambitious, you might want to recreate one of the meals that you remember your grandparents making you in childhood. This will show them that you have fond memories of their part in your life. You can also find out their favorite foods and make a few of them. If you're not much of a chef then pick up their favorite and set it up nice on the table, so you can share a family meal together.
3. Scrapbook
Most grandparents love looking at photos of their loved ones. In order to make their day special, you might want to show off some scrapbooking skills. Try to gather up photos from all of your family to help make the book more complete. Your grandparents will love seeing the memories you created with them while watching everyone grow up through the pictures. You can find cheap scrapbooking papers at most hobby stores. If you use a coupon you can save even more money on the project. Try not to use original pictures though as you will probably end up cutting into them. Instead, create cheap prints at your favorite department store or online.
4. DIY Handprints
If you have little ones in the home then you may want to make your grandparents an extra special treat. Creating handprint crafts is fairly simple and incredibly inexpensive. You can use your imagination for this craft too. If you're on a tight budget then simply make a card using simple printer paper and washable paint. Children can turn their handprints into butterflies, dinosaurs or anything else that strikes their fancy. If you have old playdough in the home then you can press this into a flat shape and then have the child leave their handprint in it. After leaving it to dry, you should have a cute craft your grandparents will love. Of course, you can also buy kits that do the same thing, if you want to spend a little money. Although Christmas is some time away, you can create the perfect gift by having your children place their handprint on the ornament. You can decorate it as snowmen or simply leave the ornament as is. There's many other ideas for this craft, so have a little fun with it as your grandparents are sure to love anything you come up with.
5. Memory Book
Grandparents love to hear stories from their grandchildren's childhoods, particularly if they involve special memories they shared with them. So, this might be a gift that is right up your alley. You can start with a book that has a simple binding, which is a cinch to make yourself. Then add a wide variety of colorful pages. On each page, write down a memory that you are especially fond of. You can even add an illustration or a picture from the event. If you have siblings and/or cousins then you might ask them to contribute to. With a little effort, you can make your grandparents a gift that they will cherish for years to come. This book can also help fight Alzheimer's disease, which can make it a rewarding gift to the whole family.
6. Treasure Box
If you want to take your gift up a level, then you can always create a treasure box for your grandparents. You can fill this box with anything from your childhood that reminds you of your grandparents. This can be trinkets that your grandparents might have given you, or even items you might have picked up from an event you went to with them. This can include anything from a rock to a crushed flower. You might also add in things that remind you of your grandparents. For instance, soaps that smell like your grandparents or even fabrics. This box will show them how you feel about them and will allow you to cherish the memories they gave you even more. Make sure to attach a small story to each piece though, so they can share in the sentiment.
7. Help Them Out
There's no doubt about it, your grandparents could probably use some help around the house. This might be the perfect time to help them out. Find out what they need done ahead of time and plan the day to get as much done as possible. If you can, go back and finish up the rest. Try to do the jobs that will be tougher on them first. For instance, you may want to mow the lawn, clean the gutters or work on any other chore that requires endurance and strength. Of course, you can also do the tedious chores like vacuuming, dishes and laundry to ensure that they get a well deserved break.
8. Photography
Another great way to surprise your grandparents and show them you care is to offer them photo updates of the family. If you can, get everyone together and use your photography skills to take an update photo of everyone in the family. Try to get group shots of individual families, siblings, cousins and more. Then have the photos developed and placed in a book for your grandparents to admire. If you really want to impress them, then have some of the photos framed so they can update their photo walls. This is sure to bring a smile to their face and will allow them to brag to all of their friends about their growing family.
9. Card
If you like to keep things simple then you can always get your grandparents a card. This is a great gift if you live some distance from your grandparents too. You can easily make your own card to show off your creativity. This is especially great if you have children that want to show their grandparents some love. Of course, they also make a wide assortment of cards to choose from. You should be able to find the perfect card to match your grandparents' personalities. Make sure to write a special message in the card to help them feel even more special. Of course, you might follow of the card with a phone call.
10. Award/Certificate
You know your grandparents are clearly the best in the world, so make sure they have something telling them they are. One of the ways to do this is to print out a special certificate with your grandparents' details on it. To make the gift even more special place it in a frame and wrap it up for them. They will certainly be surprised to see such an amazing award in their honor. If you have children then they may want to make their grandparents a DIY trophy. This can easily be cut out of cardboard and decorated to suit their creativity. This is certain to please any grandparent and will make Grandparents' Day a Success.
Grandparents play such an important role in childhood and sometimes even adulthood. These ten ideas will help you treat your grandparents to something special without breaking your bank. With these ideas, the smile on your grandparents' faces is sure to make you feel even more grateful for them.