Cinco de Mayo is practically here, which means if you haven't started planning for your party yet then you may be in big trouble. Luckily, there's a few ways to turn a last minute party into a major money saving event. With a few adjustments and budget cuts, you should be able to transform your party into something spectacular without hours of planning and shopping. So, check out these ten tips to see if you can manage to get your party in order before May 5th arrives. You are certain to be thrilled with the results of your last minute celebration.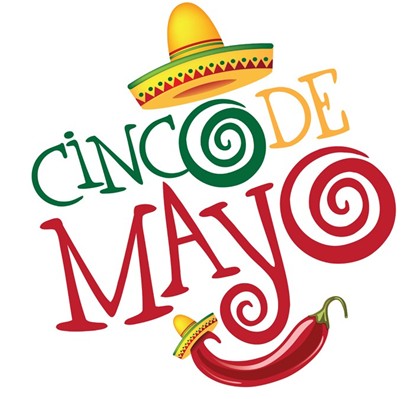 1. Playlists
Music can be one of the most important aspects of a party, especially if you are celebrating a certain culture, like you are with Cinco de Mayo. Many people go out of their way to hire a band for these types of parties, because it allows them to hear authentic music from professionals. There's a lot more options than splurging for a band though. As time passes, more and more playlists find their way onto our favorite streaming programs. In fact, in recent years, there have been playlists dedicated purely to celebrating Cinco de Mayo. Most of the playlists are free to use and will give you access to traditional music as well as modern jams. You can even build your own ultimate playlist from the playlists that you find, so you'll have an entirely unique experience to enjoy.
2. Think Colorful
When it comes to Cinco de Mayo, many people actually gravitate towards party supplies and decor that are blatantly Mexican. This can be a problem if you want to save money on your party though. Instead of grabbing the items with sombreros and flags, try to go with colors. A lot of people love to use the classic green, white and red which represents the Mexican flag. Whereas, other people love to use bright and vibrant colors that are often found in Mexican culture. No matter what you choose, try to shop for solid items so you can reuse them later. You don't have to go overboard either, as the decor of the party isn't what people typically remember.
3. Blend Away
Your blender can be one of the greatest assets when it comes to planning a Cinco de Mayo party in a hurry. One of the first things you should consider making with your blender is a variety of salsas. These are very cheap to make and often you already have the ingredients you need to make them in your refrigerator or garden. You can find a lot of recipes online too, so don't be afraid to explore a few different items for the party. Once you have the salsa ready to go, clean your blender really well. Now, you can whip up drinks like margaritas and frozen lemonades to keep your guests nice and cool. You may want to look up mixed drinks to see which ones are popular in Mexico or were invented in the country.
4. Taco Bar
Food is one of the best elements to add to a party, especially if you are planning a long party. If you want to come out cheap on this ordeal then a taco bar is probably the best way to go. This will allow you to grab a variety of shells and tortillas, which shouldn't cost you much at all. You might even want to try making your own from scratch. Toppings for the tacos shouldn't range very high either especially since a head of lettuce and cabbage should take care of most party goers needs. Of course, the filling for the taco is where you're going to spend most of your money. However, you can easily buy cheaper meats to make this portion. For instance, a pork loin can be turned into delicious shredded pork tacos in just a few hours with the crock pot. Make sure to shop around though or talk to your local butcher to see if you can get a better deal.
5. DIY Pinata
If you want to add a little more fun to the party, especially for the little ones then a piñata is a must. These can cost you a pretty penny though, especially during this time of the year. However, making your own is actually very inexpensive. All you need is a lot of newspaper, which can actually be found for free if you look at groceries stores or other areas that pass out items like penny savers. You can also use paper from your recycle bin to help stay ecofriendly. Then, you add some glue to water and get to sculpting. One popular design to make is flowers, but you can let your creativity to decide where to go. The exterior of the piñata is usually covered in colorful tissue paper. Once you have your piñata dry, add in candies that you have lying around the house, or pick up a bulk bag.
6. Seasonal Foods
The best way to keep your guests and your budget happy is to shop for foods that are actually in season. Luckily, May gives us a wide range of items to work with that will sit many classic Mexican dishes. One fine example is corn, which can simply be grilled or made into salads or soups. Another great item to add to the party is mangos as these can be turned into delicious desserts or made into drinks that will satisfy all ages. Limes are also in season now, so you can whip up delicious limeade for the kids or margaritas for the adults. Even cactus is in season in May, which means you can grill up some delicious cactus leaves to impress your guests.
7. Digital Invites
Chances are, if you waited this long to plan your party then there is no way you will be able to send out invitations in time. That's okay though, because it will only save you more money. Instead of buying or printing and shipping out invites, use the technology in your life. Text people to let them know about your big event. You might even start up an event on your social media account and invite people from there. Email is another simple answer to your problem, which is especially great if you're inviting co-workers. Finally, if you have the extra time, call the people you would like to invite and let them know about your party.
8. Bring Your Own Beer
A lot of guests will expect alcohol, particularly beer, at a Cinco de Mayo party. However, this can be one of the priciest aspects of a party, especially if you're having a lot of people over. Instead of footing the bill for everyone to drink at the party, add a Bring Your Own Beer clause to your invitation. This will encourage people to bring their favorite beverages to enjoy. If enough people bring something to drink then everyone can share and enjoy a whole new aspect of the party. This is especially great if people bring their favorite Mexican beverages to add to the celebration of Mexican culture.
9. Shop at Dollar Stores
Although decorations aren't a must-have at your party, they will still add a little extra pizzazz that is sure to keep your guests feeling the fun. One of the best ways to add decor to your party is to head to your local dollar store. You can easily grab streamers, banners and other supplies to make the party fun for a dollar each. If you're lucky, you may even find Cinco de Mayo specific decorations that will suit your needs. Some stores might even have fun party favors for the kids. If you choose to go this route then you can always box up your decor and use it in the upcoming years, which will get you more worth out of your small investment.
10. Dance
It's not always easy to keep all of your guests entertained. Of course, one pass time is easy to get everyone on board though. That is, dancing. There's a wide variety of Mexican dances you can have your guests try out. In fact, you can look for dance lessons for these dances online to get everyone excited about trying out something new. Even those that don't like to dance will love watching everyone pick up on their new techniques. You can also have everyone dance their typical favorites, which should go well with some of the modern Mexican music you added to your playlist.
Cinco de Mayo can be one of the best times to get together with friends and family to celebrate Mexican culture. However, there are a lot of major expenditures when it comes to the holiday. With these ten tips, you should be able to avoid the high cost of these items, so you can get back to enjoying the fiesta with those you love.