Over the last few weeks, the world has experienced a lot of natural disasters that have left many devastated. From fires in the west to flooding in the east, there seems to be so much going on that it is hard for relief workers to catch up. Even abroad, there have been record breaking floods that have left thousands homeless. If you are looking for ways to help out with this terrible situation, but you're on a budget, then you might not know where to even start. There's actually quite a few things you can do that won't leave you hurting, but will still help those in need. So, you don't have to sit idly by if you're not sure what to do, because these ten tips will help guide you to make a difference.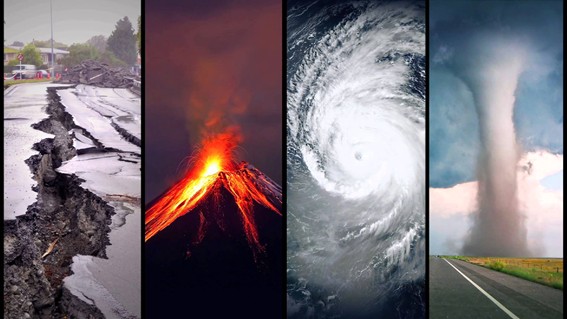 1. Volunteer
One of the best ways to make a difference in the world is to volunteer. If you live close to the fires and flooding then this is a lot easier to do. Try passing out water, feeding stray animals or even passing out some of your old clothes to victims. You can also join volunteer groups if you want to do harder tasks, like rescuing people that are stranded. Try not to put yourself into danger unless you are with a certified group, as they will have the know how to keep you safe. Some groups like FEMA are taking as many volunteers as they can find to help out with relief efforts. You might also want to volunteer at a hospital or animal shelter to help the overburdened staff. No matter what you do, make sure you follow all the safety guidelines as many people have already lost their lives while helping out others.
2. Go Through Closets
There's no doubt about it, most of us have an abundance of items that others could use right now. Some people have lost all of their worldly possessions, so helping them out with some clothes is going to be a great way to make a difference. Go through your closet and get rid of clothes you don't wear and that don't fit. You might even throw in some extras just to help out more people. The clothes are going to be the biggest necessity now. However, if you want to go through your garage and find items that aren't used, they will come in handy later. People will need appliances, tools, storage bins and more to help rebuild the life they once had. These donations can be given to special organizations that will transport them. You can also give them to local charities that plan on taking donations to affected areas.
3. Purchase Food and Water
It doesn't matter what type of disaster you're providing relief for, this can be one of the most important things to offer to victims. Most water supplies will be contaminated from a disaster, so thousands of people will go without clean drinking water for days to weeks. This is incredibly dangerous, which is why it is important that people send bottled water to the location to help keep people hydrated and alive. Usually, people will stock up on as much water as possible, but stores won't carry near the supply that they will need. This often causes many to go without. Food is another important thing to donate. Canned goods are definitely a must, especially when relief work has begun and people are making their way back into their homes. However, during the initial emergency many relief groups were requesting handheld foods like granola bars to help keep people going in the shelters.
4. Extend Invitations
Another important option is to help out those in your inner circle. If you have family, extended relatives, friends or even just classmates in the danger zone, make sure to extend an invitation to your home. Some people don't evacuate an area because they feel as if they have no place to go. With so many people in the country, it would be easy to take in those that you know to help relieve the population of the shelters set up. Of course, if you're not comfortable with asking some people don't. If you're worried about space, there's lots of great ways to save on space in the home while fitting in more people. Chances are, you won't be hosting for long.
5. Host a Fundraiser
You don't have to give away your own money to make a difference, especially if you don't have a lot to spare. One way to help those in need is to work up a fundraiser. You can ask schools or businesses to help out too, which should help you get more of a turn out. A fundraiser can be a variety of things. You can set up games that people pay to play. Or, you can ask people to donate used goods for you to raffle off or hold an auction. The money you earn from these can all go to charity or directly to a family in need. There's an abundance of fundraiser ideas to work with, so look around and see what suits your needs and planning abilities. Your community should be able to come up with a few options too, so make sure to work as a leader to help make your town a big help to those in need.
6. Give Blood
Whenever there is an emergency, one of the first things you can do to help out is head to your local hospital and donate blood. Often, there are so many injuries that hospitals run out of a blood supply and have to quickly have more flown in. To have the blood ready to go will help save more lives than you can imagine. Your local hospital should help you find the proper place to donate your blood, so you shouldn't have to go too far. You may even get paid for your efforts, depending on where you live. Some blood types are needed more than others, so you might want to check into this to see if your blood type is frequently needed. Of course, you don't have to wait on an emergency to occur to donate your blood. Blood supplies are needed on a daily basis, so offering yours on a regular schedule can help save a lot of lives over time.
7. Be Prepared
Of course, if you are in the wake of a storm or you may be hit by a storm or its aftermath in the future, the best thing you can do is prepare yourself. Make sure you have a good food and water supply well before an announcement comes that you will need to prep. By that point, everyone else will be at the store and the supply may not be there. You will also want to have a proper first aid kit handy. Generators can be very useful in a storm too. You should also keep your windows boarded up if there is going to be strong winds. Having your family prepped and ready for the action will allow you to help out others later on. Whether it's helping out with food or water or allowing you to clean up the neighborhood, your prepping abilities will take you far.
8. Adopt a Pet
Unfortunately, animals are heavily affected by storms and other disasters. Many have been left homeless or taken from their previous owners. Numerous families left their pets behind during the storm, which means animal shelters are filling up fast as people swoop in to rescue them from sudden death. Of course, there are also many stray animals that didn't have a home to seek refuge in during the storm. All of these pets will need a loving home and fast. If you can, put in to adopt a pet from this area so you can provide some relief to the shelters. Many shelters will more than likely waive the adoption fee if you can pick the animal up. You might also consider bringing a bag of pet food to help out the other animals while they look for new homes too. If you can't adopt, then you might want to offer to foster these pets until they can find their owners or a new home. This will allow them a safe environment that can help relieve their stress from the disaster they just faced.
9. Donate Money
Another way people like to help out is to donate money. You don't have to give a lot to make a difference as even chunk change adds up if enough people offer it. Many stores will offer you the ability to donate a dollar or more when you make a purchase through them. Of course, you will also see popular websites asking for donations. You should be careful where you donate your money to though. Some charities only use a fraction of the money you give to help others, while the rest of the money goes to pay for high salaried CEOs. There are lots of great websites that can help direct to you to an appropriate charity, so you'll know your money is going to a good place.
10. Listen
If you're not able to help in these ways, you may use your ability to listen to help. Try opening up to family and friends who may have experienced the disaster. This will help them vent so they can work on the healing process faster. If you would like to make an even bigger difference then join a help line. There are websites online dedicated to helping those who are having trouble. You can work to help people find the assistance they need or simply listen to their stories. There are also phone lines dedicated to helping people out. So, if you're a good listener, you may find your best asset is to work with those who need to get their stories off of their chests.
It is hard to see people suffering around the world. Luckily, there is many things we can do to help them out when crisis strike. These last few weeks have been frightening for many onlookers, but devastating to those experiencing such a tragedy. So, if you're looking to lend a helping hand, you may want to try these frugal methods.