Are you planing a BBQ part for this Independence Day? To be honest with you, I hate BBQ myself. It is not just because BBQ is not healthy for your body, but mostly because it is hard to clean. My man and kids love them very much. The parties in the summer have to be BBQ + Swim parties no matter what I say. Summer time is also a good time to shop for BBQ grills, especially this July 4th. If you have time shop around, you will find many grills are on sale, either at Sears or Target.
I highly recommend you to buy grills online. You can find the model that fit your need at the lowest price, and you can learn the pros and cons from other buyer's reviews – which is the best part about online shopping. The first question one may have is: should I buy a charcoal grill or a gas grill? Most people will choose gas grill because it is easy to clean and maintain. And overall cost on gas is lower than that of charcoal. But charcoal grill is usually a lot cheaper, and some people prefer the taste from a charcoal grill. If you are still not sure, read the complete guide from this article.
Today our staff picked three most popular grills for different needs. They are reviewed by hundreds of happy buyers, – you can buy any of them with no worries.
Portable BBQ Grill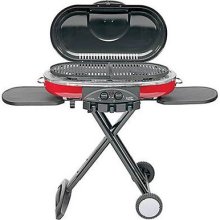 Foldable and light weighted (47 lb), this Coleman 2000005493 Road Trip Grill is the best companion for your camping. The best place to buy is Amazon at only $159.99, with no sales tax and free shipping. With one propane cylinder, the grill operates for 2.1 hours – should be enough for dinner for a family with up to 4 people. You can also use it as a camp stove in case you need to cook a chicken noodle soup.
Home Use Gas Grill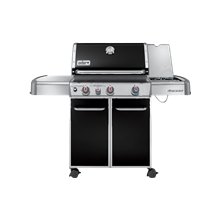 The best place to buy this Weber Genesis E-330 is at Sears priced at $799. With coupon code SAVETEN at Sears.com you can save 10% before July 15, which drops the price to $719.1! It has a 637 square inch total cooking area, which is big enough for medium size party. Stainless, electronic ignition system, it has the basic features you need. Why watse money on extra storage spaces when you only use it in your back yard?
Home Use Charcoal Grill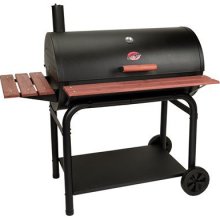 Some people like the smoker flavor. If so you have to get this Char-Griller 2137 Outlaw Charcoal Grill Smoker. It has a 1038 square inch cooking area,
while the price is only $184.99 at Bass Pro Shop, compared with the price of $196.77 at Sam's Club. target also carries the same model, which costs $229.19!