Kate Middleton wore a $60 dress from a department store to attend pre-Olympics launch of a school program yesterday. Jounalists reported the story, but all focused attention on the $60 dress. It proves that you don't need to spend hundreds or even thousands on a dress to get a designer look. But, in fact, you really don't need $60 to get a dress like that. See the dresses we have found for you:
Shopbop
Shopbop is used to be my number choice to shop all my clothing online. But since July 1 this year, it started to collect state tax in Texas, because it is part of Amazon. Other than that, it is still a good place to shop, because it offers free shipping and free return on any order. At shopbop you can hundreds of dresses under $60! This Good Girl Gone Bad Dress by Free People (Style #:FREEP40317) is final sale for only $32.40. You don't any Free People dress at such a low price anywhre else.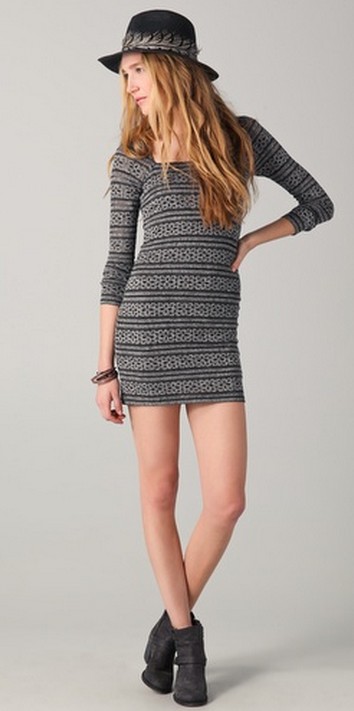 Yoox
Yoox did not offer free shipping nor free return. But so far it has the largest designer's collection. This FORNARINA short dress is only $30! It is a lightweight sheer dress, which can give you a more feminine look.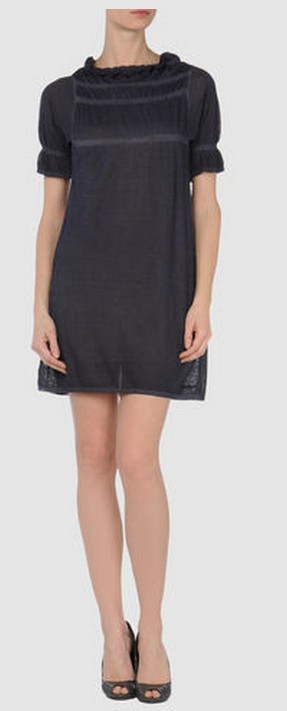 Gap
Gap is famous for its kids clothing. But they also have many women's dress for under $60. This embroidered babydoll dress is made of 100% cotton, now $59.95. It is not cheap at all, and besides, the cotton fabic may shrink a lot after the first wash.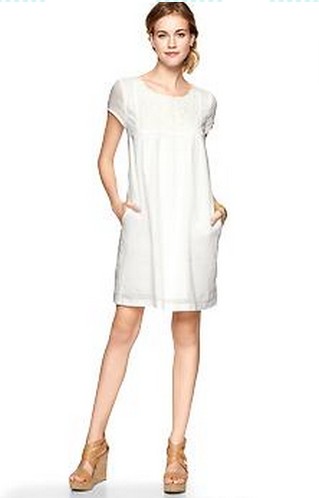 Urban Outfitters
Coincidence & Chance Gaucho Jumper is only $49.00. It is a see though jumper, makes you sexier and taller than you are. Wear nude color pantyhose or shapewear under it.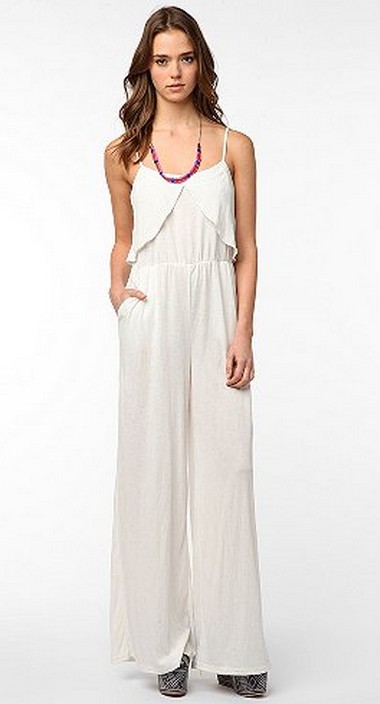 Bloomingdales
The New Wave: Volcom Dress – Eazy Tripper Maxi Dress is only $16.68! Yes, that's right, it is $16.68! But only size XL available now.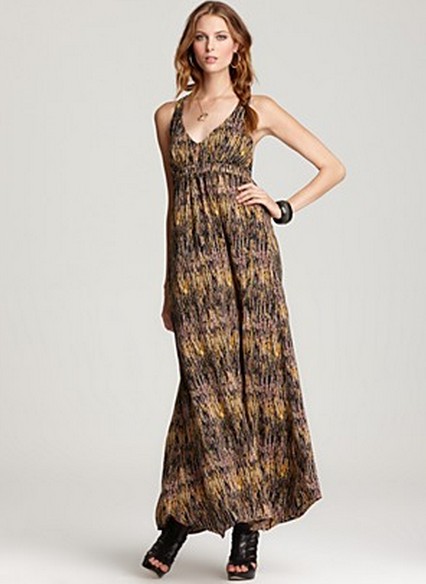 bebe
Classic bebe designs, with bold stripes. This stripe bodycon tank dress is only $47. Also available in blue/black color.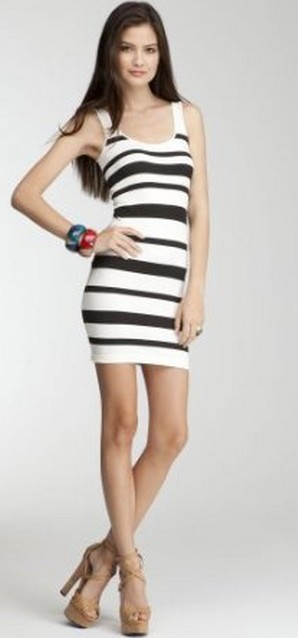 BlueFly
BlueFly only offers high end designer's apparel, but that doesn't the prices are very high. This lollipop stretch chevron knit tank dress by BCBGeneration is only $37.40. Also available in black color. It is a formal dress with mid-weight ribbed chevron knit.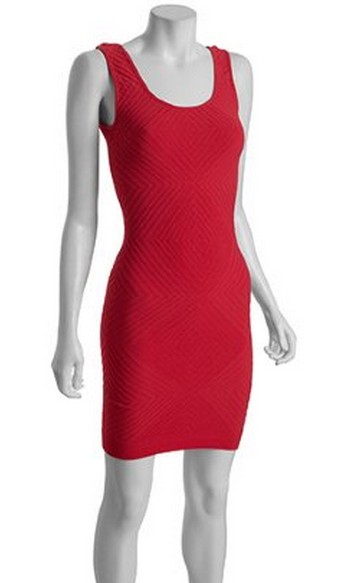 GoJane
Are you bold enough? Get this lace tube maxi dress! And it is only $36.30! It is 100% Nylon, and very easy to take care of.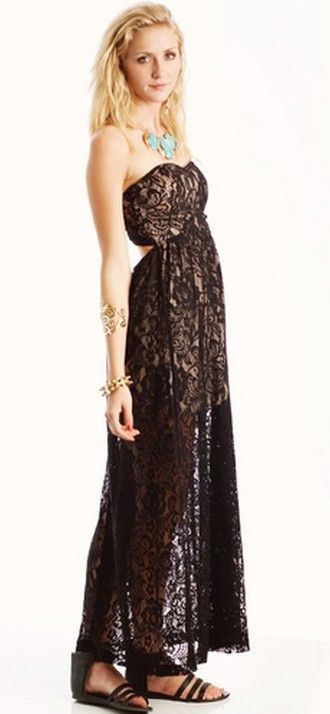 Guess
This MINDY HIGH-LOW DRESS is on sale at $59.99, perfect for a night dress.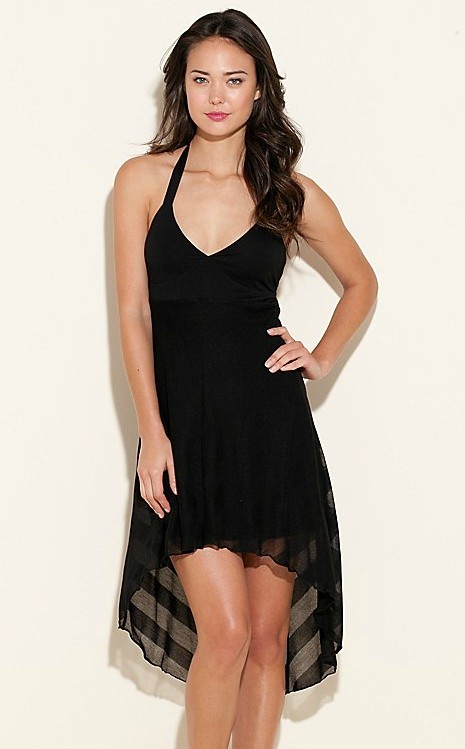 Nordstrom
Need I say anything about Nordstrom? You get the quality guaranteed by Nordstrom. This Calvin Klein One Shoulder Jersey Sheath Dress is on sale at $43, was $98.