If you are an iPhone user, there are many free apps that can help you find the cheapest prices, local restaurant coupons, cheapest gas price, etc, which can save you lots of money in your daily life!
RedLaser Barcode Scanner
When you shop in a store, you must be wondering if you can find a better price online. Now with RedLaser, you can easily take a photo of the product's barcode and then compare the prices online automatically. Now it is your call to buy it in store or buy it online.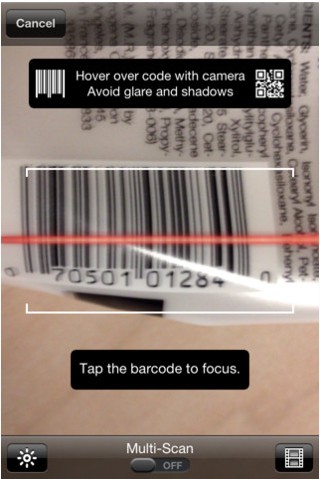 Key Ring Reward Cards
Loyalty cards can help you save some money and get points for later use. But when you have too many of them, you don't want to carry all of them in your wallet or in your key ring. This free app is here to help. It will take a photo of the reward card and store them in one place. When you check out in stores, all you need is to present your iPhone to the clerk.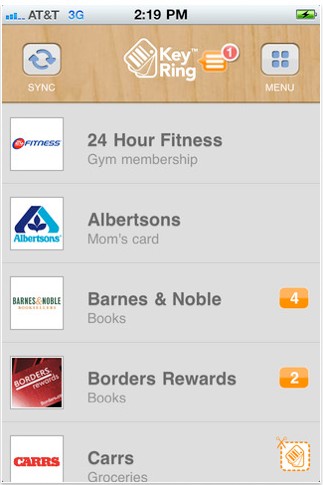 Cheap Gas!
The app will get your current location and find all the gas prices nearby. It also tells you the distances from the gas stations. You decide if it worth to drive there and save a few cents.

Coupon Clipper
They collect all the in-store coupons for your location, including retaurants, spas, auto shops, retail stores, or even dentists. But I mainly use it to find restaurant coupons in my location. It works pretty well for me.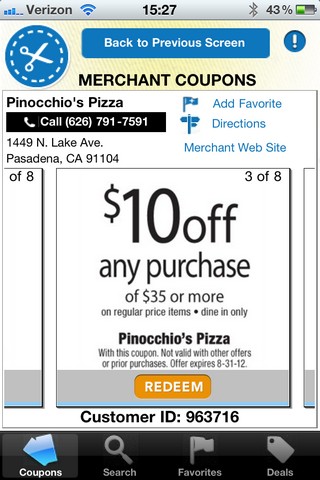 GrocerySaver
When you shop groceries, you must be trying to find the cheapest prices. But with differnt units, such as pound, kg, oz, it is very hard to compare prices. GrocerySaver will help you convert them into one unit price.