Moms, what this your Mother's Day gift this year? The top 3 gifts husbands bought for their wives are: kitchenware, jewelry, and flowers. They won't bother to buy clothing for you, because they either don't know your sizes, or don't know what to buy. Since tomomrrow is the Mother's Day, this weekend is actually the best time shop for clothing for women. Many online apparel stores are offering price drops or coupons for this weekend. We have compiled a list of upsacle fashion stores online for you to shop!
AK Anne Klein
Anne Klein's prices are well below major designer-label, yet still much better quality than other budget lines. It has a 15% off discount with coupon code: STRETCH15.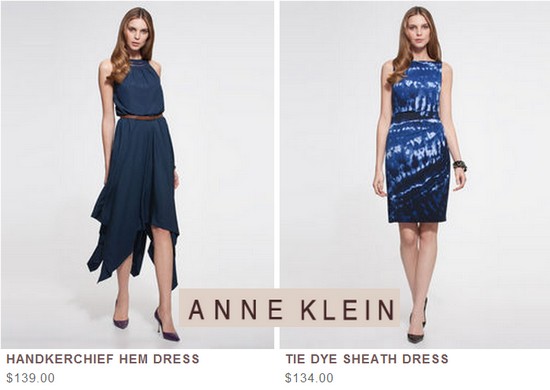 Boden
Boden was founded by Johnnie Boden in 1991 in UK. Its Mini Boden for kids is always my favorite. Its collection gives you bright colors and unique patterns. Check out their Limited Edition today. The prices are 25% off the original tags.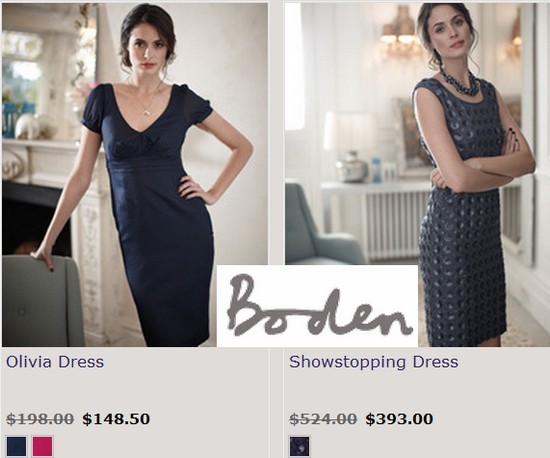 Couture Candy
Couture Candy has large list of fashion designers. The brands you saw at Nordstrom can also be found here, only with lower prices. Don't miss the 20% off Mother's Day coupon (Coupon Code: MOM).
Max Studio
Max Studio sells through department stores as well its own retail stores. You know you are different from others when wearing a Max Studio dress. The dresses are most up to date trendy fashions from Style magazines or runways. You can save $50 with $200 order or more. Use code MOM512 during checkout.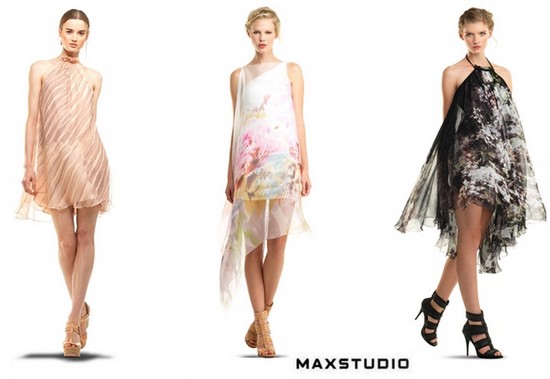 Editors Closet
It is a member's only fashoion shopping comunity. You get exclusive designer brands at discounted prices. I don't like to shop at this kind of websites, just like I don't shop via Groupon. But some people like it very much because of of the low prices. No coupons as always.
Shabby Apple
Shabby Apple is for ladies who wanted to dress like those in 70s movies. Their vintage inspired collections include twin palms, the block, silent era, mad hatter, and many more. Today you can save 15% off with coupon code Mom.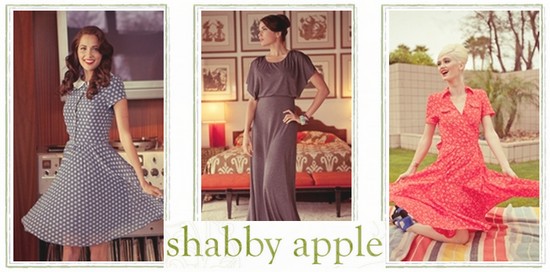 Tory Burch
I have to introduce Tory Burch to you, even though it has no coupon today. Tory Burch, American fashion designer, began her fashion label in February 2004. Her designs are recognized by brightly colored caftans, shifts, and cardigans. Prices range from $100 to $400. You can find the brand at Neiman or Saks. But shopping online gives you a lot more selections.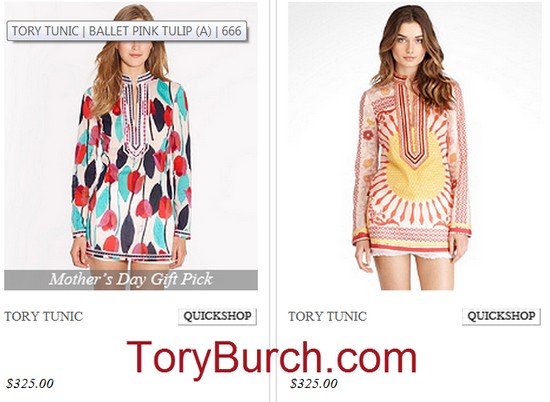 White House Black Market
White House Black Market gives you upscale looks but without the price. The black and white dresses are perfert for business casual. The coupons for this weekend are:
$20 off $80, Coupon Code: 18416
$25 off $125, Coupon Code: 14092
$50 off $200, Coupon Code: 10344