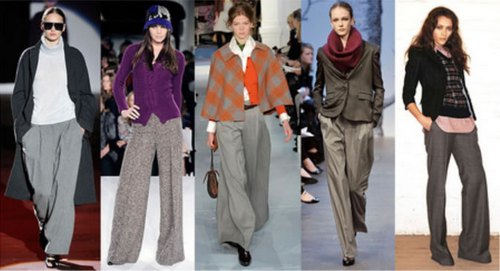 This season, 70s style wide leg pants brought good news for ladies who does not have confidence on their legs. In a cold winter, with a wide and comfortable pant you no longer have to worry about the leg shape, and it makes you look more elegant. You are probably not as skinny as runway girls, but these tips will help you look your best in them.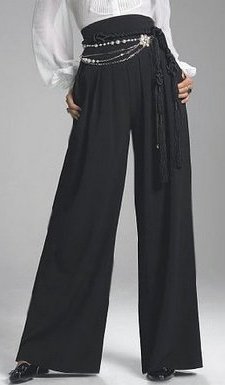 1. If legs not thin enough and long enough, wide leg pants will make your legs look shorter. The simplest way is to enhance the waist line, visually elongated legs. In predominantly dark colors in winter, some bright color accessories will improve the femininity of your body shape.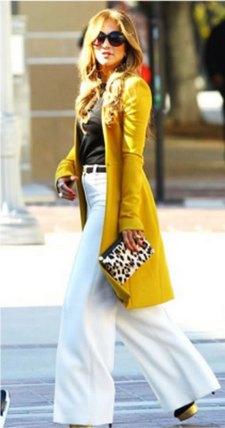 2. To wear wide leg pants especially high waist wide leg pants, you must first make sure you have a flat stomach, and a smooth waist and hips lines. If not, then choose a coat to cover it.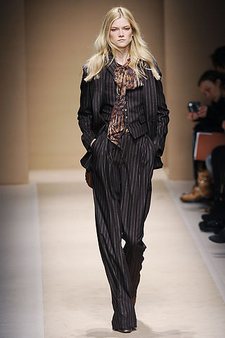 3. Dark color wide leg pant matched with same color little suit is one of the most classic office lady dress. Simpler is better. Don't wear too much jewelry, a ring or a neat design necklace is sufficient.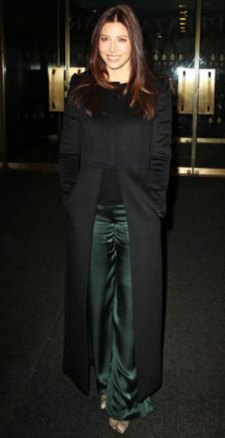 4. Tired of black and white? Get a shining silk wide leg pant!