Archive for December 30, 2011
Lips are the main focus of your look. If you want to have a completely new look, change the color. Makeup artists this season tended to go bold lip colors or very light colors. One of the bold colors is the mixing color lips, as you can see on the runways.
I collected a few mixing color styles from different magazines for you to choose from. There must have one to fit your skin tones.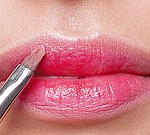 1.Rose Red + Pink
See the effect on the left.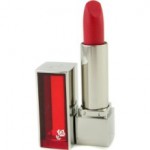 Lancome Color Fever Lip Color – No. 136 Red Red Rose
It gives vibrant, brilliant color. The lowest price you can get from is Amazon, $28 each, no tax and free shipping. If you prefer or shop at local store, get Dior Addict Lipstick Rose Deshabille 260 at your local Sephora store.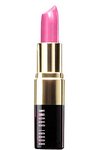 Bobbi Brown Lip Color – Pink or Pale Pink
You can find it online at Nordstrom or at local Norstrom store. It is $23 each.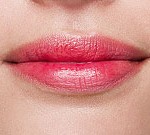 2. Hot Red + Nude
See the effect on the left.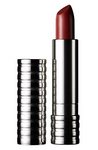 Clinique Long Last Soft Matte Lipstick with vintage wine color gives you hot red color. You can find it online at Nordstrom or at your local Nordstrom for $14.50 each.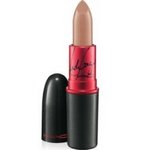 M·A·C 'Viva Glam Gaga' Lipstick has light warm beige with an amplified finish. It can be found at Nordstrom, Macy's, or Bloomingdales.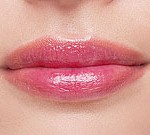 3. Dark Purple + Sheer Beige
See the effect on the left.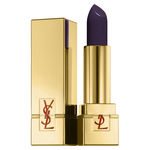 Yves Saint Laurent Dark Purple lipstick can be found at Yves Saint Laurent Online Store. Choose color 111 – Violet Singulier. It is $30 each.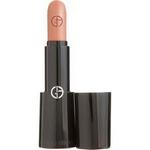 Giorgio Armani Rouge d'Armani Lipstick – Sheer Beige can be found at Nordstrom, Bloomingdales, or Saks Fifth Avenue, at $30 each.
If you pay a little attention to your wireless phone bills, you should notice that they are getting more and more expensive year by year (if not month by month). Say Verizon Wireless, to get a unlimited talk, it is $69.99/month. To get unlimited text, it is another $20; to get 2G data, it is $30 extra. Who needs unlimited text and 2G data? But they are most likely included in your plan before you knew it. Yes, this is my phone bill. I am paying $120 to Verizon every month!
There are plenty of other wireless provider to choose from at much lower cost. Net10, Straight Talk, Cricket, and PlatinumTel.com are the major players. You don't need to sign any contract with these companies. All you need to do is select a plan (either monthly plan, or pay as you go plan), and select a phone you like. They provide different phones for you to choose from at different prices. But if all I need is a wireless phone, I wouldn't care how it looks or if it can play music or surf internet or not. The monthly cost is what I care about.
Net10 is the oldest prepaid cell phone companies. But Net10's pay as you plan isn't cheap. For example, the $30 phone card will only give you 300 minutes, which is 10 cents per minutes. And it is only valid for 60 days. So I wouldn't choose Net10's pay as you plan. PlatinumTel.com offers much better rate. See below. But Net10's $50/month unlimited plan is very attractive. At $50 per month, you get unlimited talk, text, and web. There are many smart phones to choose from at Net10. If you are really into internet using your smart phones, this the best choice. There is also a $25/month plan, with limited talk/text/web.

Straight Talk does not offer pay as you go plan. It has plans for 1-month/3-month/6-month/1-year. Let's compare the 1 month plan only. You can pay $30 per month to get 1000 minutes, 1000 text, and 30MB web. Or you can pay $45 per month get all unlimited. Very attractive. Some have complained that Straight Talk's signal coverage isn't as good as Net10's. But some claims that Straight Talk is better and is as good as Verizon. I can't confirm if it is true or not. If someone tried both services, please let me know your experiences.

Cricket does not offer pay as you go plan. Only monthly plans available. All of their plans come with unlimited text and unlimited web at not extra cost. The best choice would be the $35 plan (1000 minutes + unlimited web&text), or the $25 plan (300 minutes + unlimited web&text). They are excellent plans for people who use their cell phones to surf a lot. The bad thing is that under these two plans there isn't enough phones to choose from. To get better phones, you have to upgrade to $45 or $55 version. But to save money, I will be satisfied with the $25/$35 plan.

The best about PlatinumTel is their "Real Paygo" plan at the rate of $0.05 per minute. You can choose $10, $20, $30, $50 or $100 phone card. They also offer monthly plan at the rate of $55 or $65 per month for any android phone. Both offer unlimited talk and text. $55 includes 200 Megabytes data, while $65 includes 1Gb data per month. Apparently they are not price-competitive. The $30 phone card may be your best choice at PlatinumTel. It will give 600 minutes talk time. And it won't expire until 180 days. Choose it if you don't talk too much via cell phones. It is possible that you only spend $30 every half a year!
Conclusions:For those only need a cell phone to talk, PlatinumTel.com is your choice. For those who need to surf a lot, Net10 $50 unlimited plan or Straight Talk's $45 unlimited plan is your choice. For those who need to save and also need to surf, Cricket's $25 or $35 plan is your choice.
When my kids are little, I used to go to Carters and Osh Kosh B Gosh to get everything I needed, including tops, pants, shoes and pajamas. When they were 3-5 years old, I visited Ralph Lauren most often. The dresses are cute for girls, and the polos and shirts are handsome for boys. Some of their clothes are too formal for kids though. I visited Old Navy sometimes. I gave up on them after I realized how bad their qualities are. It was a few years back, they may have made some improvement by now. If that's the case, I applogize for what I just said. Old Navy is not the worst one. If you want my opinion, the Children's Place is the worst kids apparel store I have ever shopped. You will find their clothes look terrible and cheap on your kids.
After my kids grew up and went to elementary school, I visited Gap and Abercrombie & Fitch most often. I don't like Gap for adults, but Gap kids are pretty good. I receive Gap coupons in the mail from time to time. They can be redeemed online too – locate the coupon code on the flyer and enter it online during checkout. 30% off is the biggest discount Gap ever offered. Abercrombie & Fitch will send coupons to my email. They offer 20% off coupons quite often, valid if your order is over $100. They work both in stores and online. But I prefer to use them online, because there is a large selection of sale items online, which you will never find in your local store.
Online shoe stores always offer lower prices. I don't shop at Payless shoes. You deserve to have better shoes. Clark, Geox and Ecco are my favorite brands for my boy. You can find them at Nordstrom or DSW as well. You have probably heard about Zappos because their advertisements are everywhere. But don't buy shoes from Zappos. First, their prices are higher than that of your local stores and is the highest among all the online shoe stores. Second, you will have trouble to return them. Shoebuy.com is my favorite place. Their prices is slightly cheaper than other similar stores, such as Shoes.com or Onlineshoes.com. But they always have a 20% off coupon. Onlineshoes.com sometimes offer 20% or 25% off coupon, not very often. Shoes.com are pretty good too, because they have largest selection and most of shoes sizes are available, and they have $20 off or 20% off coupon sometimes. When I need to buy shoes for my boy, all I need to do is to compare these three online stores.
Spring semester will start next week. If you are thinking to get some new clothes or shoes fo your kids, now is the good time. Many stores are still running a post holiday sale.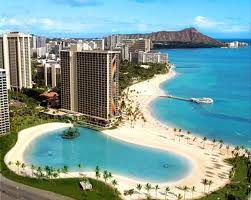 My family and I took a 5-day vacation to Hawaii last week. Before we took off, I studied some tour guides, and read some articles on how to save money in Hawaii. I remembered that there is one article that says something like "Hawaii trip is not cheap, but worth it". Well, the author obviously got the first part right.
I knew it wasn't going to be cheap when I booked the flights and hotel at Expedia 3 months ago. The air fair and hotels are basically priced same no matter you book though Expedia, Travelocity, or Orbitz. The only reason I chose Expedia is that I am used to it. You can even try American Airline official website. I bet the price will about the same. Anyway, we spent $1200 for each ticket, and $450 per night for stay at Hilton Waikiki Beach Hotel. These prices are ok with us. You think they are expensive? You will see.
When we arrived, it is time for dinner. There are many Japanese restaurants inside Hilton. We randomly picked one. It cost us $90 for 3 dishes, before tips! The worst thing is that we were still hungry after the dinner. I am not sure if Japanese really eat so little as dinner. We end up buying some cookies from a convenient store nearby. I thought it is my bad luck to have chosen this restaurant. We tried two other Japanese restaurants in the next few days (I don't have many choices, more than 50% of restaurants are Japanese). The truth is that they do eat so little, and they are very expensive! The taste is ok, but if you are still starving to death after finishing your dinner, what's the point of good taste?
Let me tell you what else are expensive. Intenet access is not free, it is $16 or $21 (depending on speed) every 24 hours. Room services for breakfast cost $25 for two eggs/patatos/coffee, and $7 for 4 pieces of bacan. Beach umbralla is $30 to rent one, bench: $20! The price is not even for one day, but one time. That means if you came back in the afternoon, you have to rent them again.
If Hawaii is such a great place to have fun, all the prices will be acceptable. See the picture, it is the hotel I was staying. Looks nice, huh? But the beach is the worst among all the beaches I visited in the past 20 years. There are many little rocks mixed in the sand. And for young kids, there is no water park for them to play. The only thing kids can do is playing with sand. I enjoyed Miami, Cacun, Bahamas, Jamaica, and Caribbean islands, but not Hawaii. If you are planing to go, think again.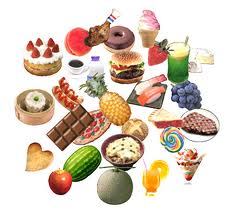 Many of you may say it is not possible to spend less on food while get healthy at the same time. Well, it is not true. Here are some general ideals that you can achieve both. Before you can start, please spend a month or so to track down all the expenses you spend on food. Make a list of how much you spend on drinks, milks, vegitables and fruits, meat, can food, breads, snacks, and other items.
Now that we have the complete list your expense on food. Let's talk about it one by one. Did you spend too much on soda, water, beer, wine? First of all, cut your all your expense on soda. They are not healthy, and cost too much. You don't need them at all. Wine? If you have to drink, buy them online. Drinking water? No, you don't need them. Drink from your faucet instead. Beer? You don't need them either.
Milks are good. There are only a few brands. So try to get the lowest price one. Walmart is a good place, while Target and Safway will cost you more on the same products.
Vegetables and fruits are essentials for your health. Get them from farmer's market if possible. They are cheaper and fresher than other stores. If you prefer to get organic vegies and fruits, do you know you don't need everything organic? Such as banana and oranges, non-organic are as good as organic ones, because they have thick peels.
Try eat more white meat than red meat. White means, such as chicken, are healthier and cheaper. You should compare prices at different stores. If they are not organic meat, their quality are pretty much same. So just get the cheapest one. Don't expect expensive ones are better.
Walmart always offers can food, breads and snacks at the lowest prices. So you should do most of your grocery shopping at Walmart. Please try to cut the expense on snacks. See how much you spend on chips, cookies, cholates, cheese balls. They are not healthy, all you can gain from them are your weight.
If you can follow all these advice, you will see how much you can save on your food expense.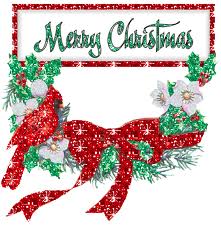 It is good to enjoy Christmas time, as well as the gifts from all your relatives and friends. It makes our lives memorable. And for kids the biggest thing about Christmas is the gifts they can get, no matter how old they are. But did you ever realized that you have spent too much on the gifts after the Christmas? Or did it shock you when the credit card bill comes after the Christmas? If so, you should plan for next Christmas and reconsider your gift buying plans.
First of all, you need to have a budget. It may be $100, $1000, or $10000, depending on your income or financial status. Stick to it, even though there is a big chance that you will blow it. But keep the number in your mind, and do the math after each purchase. Then you need to make a list of relatives and friends to whom you need to buy gifts. Write a rough dollar amount next to the name, this is the money you want to spend on him or her. Now you have a rough idea that how much you will need to spend on the gifts for the Christmas.
You probably need to buy speicial gifts for your family members. Ask them first, see what they want and if they fit your budget. If not, ask again for alternatives. Start gifts buying for them first. Compare prices at different stores. Remember, buy them online, you will always get lower prices, and better yet, you will always get online coupons in most of cases, especially during the holiday shopping season.
Please don't go to Black Friday or Cymer Monday sale. It will only make you end up buying something useless. You may have get something at very low prices. But what are they good for if you don't really need them? Trust me, retailers will only mark down the prices that they want to get rid of fast! Stick to what you need only.
Now that you have finished shopping for your closed ones, start shopping for your not-so-close friends, colleagues, or relatives. There are places named online wholesale retailers, such as DollarDays, Light In The Box, ABC Distributing, LTD Commodities, Smile Makers, etc. You will need to buy items in boxes or cases, usually 12 pieces to a few hundreds pieces. The prices are very low, only fractions of normal prices. Sometimes they offer gift boxes filled with mystery gifts. Those are good buys too. These retailers do not offer dollar off or percentage off coupons, but they do have free shipping offer sometimes.
After you finished all the shopping, add up all the money you have spent on the gifts. Are there something maybe you don't need? Maybe you can return some of the items? Are they out of your budget? Maybe you can save more next year?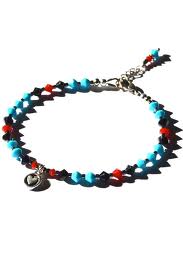 According to the Merriam Webster dictionary, luxury is something adding to pleasure or comfort but not absolutely necessary. It means you do not really need one for your life. People buy luxuries for variety of reasons. All reasons are acceptable reasons. As long as you like them and can afford them, you could buy them. But never buy because someone else has it. Some people treat luxuries as collectibles and investments, study the risks before you buy.
Here I want to list some luxury goods that are actually worth to buy, or not worth to buy.
1. Should I buy luxury bags?
My answer is yes. The bags in the price range of $500 to $2000 are good buys. They are probably 10 times more expensive than a normal one. But they definitely last 10 times longer than those cheap ones. And most of them provide free services for life time, such as clean and repair. Bluefly.com is a good place to find discounted luxury bags.
2. Should I buy luxury shoes?
My answer is yes to men, but no to women. Men's luxury shoes will last forever, and men's styles don't change at all. Man probably only need one pair of luxury dressing shoes for his whole life. But this does not apply to women's shoes.
3. Should I buy luxury clothes?
My answer is yes to some clothes, such as coat, winter jacket, leather jacket, trench coat, etc. But not to most of them, especially kids wear. Some luxury apparel are only sold at their official web store, but some you can find at Shopbop.com.
4. Should I buy luxury watches?
My answer is no. It is probably a good buy decades ago. But nowadays technologies are so advanced that a $50 watch will be accurate enough, watter-proof, and will last your whole life.
5. Should I buy luxury jewelry?
My answer is yes. Their value will increase with time, especially gold and diamonds. And they will last forever, unless you lost them. BlueNile.com is the best place for diamonds online at a much lower price than that of local jewelry stores.
6. Should I buy a luxury car?
My answer is no. You should buy a safest car if you have the extra money. Besides, you will probably get a new car every five years, and used cars depreciated fast.
7. Should I buy a luxury home?
It depends. Look back 30 years, if real estate prices continuously increase in the past in the area you are planning to buy, then you should buy. Do research at Zillow.com.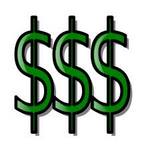 Well, you may say the holiday isn't over yet. But I bet you have finished 99% of your holiday shopping, right? If not, it is probably too late to shop online to get delivered in time.
Now it is time to think of your new shopping strategies, if you are really trying to get your financial life back to normal, or to have a healthier financial life.
1. First of all, you got to have a goal. What is new financial goal in the new year? Maybe limit your expense to a certain level? Or save some amount in your saving account.
2. You got to have a strategy, or some rules. List your goal and your rules on a sheet, and put it on your fridge.
3. I am not going to list the details the rules you should be following. I bet you can come up a lot by yourself. The more important thing is to strictly follow your own rules.
4. There is THE  ultimate money saving rule: Before you buy, think about it, do you really need it? If you can, postpone your purchase for a few days. Remember, the only thing you really needed is food, while water and air are free.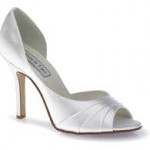 Remember that I said yesterday: Walk on your toes in the morning, on your heels in the afternoon, and never wear shoes at night. Now you only need to buy half pairs of your shoes. I was kidding in the first part. But I wasn't in the second part: never wear shoes at home.
Here are more tips on saving on shoes:
1. Never buy in the local store. Local stores are good for trying your shoes. Try if it fits you and if it is comfortable. Then write down or take a picture of the shoes you want to buy. Go shop them online. Online shoe stores always offer lower prices. Besides, you can at least save on sales tax.
2. Never buy shoes when you really need them. Be prepared at least a few months in advance. For example, never buy shoes right before school starts. Never buy summer shoes in the summer, and never buy winter shoes in the winter.
3. Always do a price comparison. Online shoe stores have difference prices.
4. Always uses coupons. All major online shoe stores offer big discount coupons, from 10% off to 30% off. When you do a price comparison, count in the prices after coupons.
5. Never buy shoes from stores like Walmart, or Payless shoes. Their qualities are not acceptable. A pair of brand name shoes will cost you more, but they will last a longer. Eventually they are worth your money.
6. If prices are really sensitive to you, buy kids shoes from Walmart, or Payless shoes.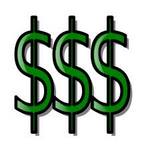 We have 10 tips for men yesterday. Now we are giving tips for ladies:
1. Never cook. Eat fruit, vegetables, or salad only. Save you a few bucks on gas or electricity.
2. Walk on your toes in the morning, on your heels in the afternoon, and never wear shoes at night. Now you only need to buy half pairs of your shoes.
3. When thinking about buying a new cloth, check your closet first. You may already have a similar style.
4. If you have to buy clothes, get used ones from old ladies. 70s are become fashion again.
5. Have lunches with male colleague only. Most likely he will pay for your bill.
6. Never buy lip gloss. Borrow it from your girlfriend.
7. Never use bathroom at home.
8. Take a shower in the company or at gym.
9. You don't need a pajama. Sleep in your fragrance.
10. Did I mention fragrance? You don't need it. Shower gel smells good enough.
Editor's Word: Plus men's tips, you girls rock!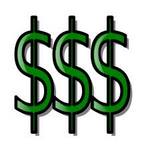 1. Do not take more than 10 dollars in your wallet. This way not only can curb your spending desire, but also never need to pay for your colleagues' lunch.
2. Don't bet with colleagues, because half of the chance is you're going to lose. Even if you want to bet, don't use lunches as bet. You can use other alternatives, such as: drinking super hot water, crawling under the table, etc.
3. Do not buy newspapers, read it from others. Besides, reading yesterday's news will not miss much.
4. Refuse to go shopping with the girls. If have to, follow Rule #1, no more than $10 in your pocket.
5. Take a few invalid or expired credit cards with you. If you have to pay for lunches or drinks for your friends, use them.
6. At the end of the dinning, your cell phone rings. Pretending to call anxiously, and tell your friends you are in a hurry then leave quickly.
7. Only buy one rose for your girlfriend, and told her it is all your heart.
8. Stay at the company after work as longer as you can. You can have free air conditioning and save electricity at home. Use PC and internet in the company, call your girlfriend using company's phone.  You may get a raise if your boss likes your "hard working".
9. If it is not urgent, do not find yourself a girlfriend. Beauties will cost.
10. Save these for yourself. Never tell anybody, especially your girlfriend and colleagues.
Editor's Word: If you can follow all of them, you are a money saving guru.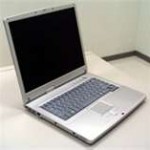 You probably have more than one computers at home. Here are a few little energy saving tips on home computers.
First, the computer now has the green power-saving feature, you can set the sleep mode (generally configured between 15 minutes to 30 minutes). When the computer is waiting for a long time when no keyboard or mouse input signal has been received, it will enter "sleep" state, automatically reduced running speed of the machine (reduce CPU running frequency, energy consumption decreased to 30%, hard drive stops) until they were signals to "wake up".
Second is that when using a computer only for a short time, or listening to music, you can adjust the display brightness dimmed or turned off.
Third, power on the printer only when needed, and shut down after printing jobs.This will save you over 90% of energies you spent on printers.
Lastly, keep your computer to regular maintenance, moisture, dust-proof. Machine dust will affect the cooling, monitor dust affects the brightness of the screen. Maintain a clean environment, periodically clear the dust inside the machine, wipe the screen, will help energy saving and can extend the life of the computer as well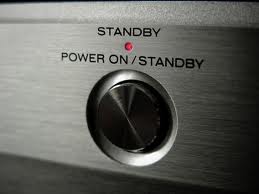 Do not let the appliance standby. Appliance standby power consumption per household per month could be as high as 20 degrees-40 degrees.
For convenience, after watching the TV with a remote control in hand, one just make the TV in standby mode, which will still spend a lot of energy. If a variety of household appliances stay in standby mode, they will add up to consume a lot of power. To the TV, for example, the average daily per TV stand 2 hours, standby power consumption 0.02 degrees (kWh). Most appliances now have standby function, each appliance in standby power consumption is generally 10% of its average power, around 5 W -15 watts. The statistical calculations indicate that household appliances standby power consumption could add up to 20 degrees – 100 degrees every month. If it is $0.20 per kWh, it translates to a waste of $4 to $20 every month!