Last week we wrote a post on 10 Priceless Experiences You Should Give to Children. Today we want to continue on 10 priced experiences you should give to your children. Some will cost you $100, some may cost more than $10000. Some of them may be your dream when you were a kid, but never realized. Some of them you can do every week.
Chuck E Cheese
Kids under 10 years old all like Chuck E Cheese. Not beucase of the pizzaa, but the arcade games they can play. Remember the arcade game Pac Man you played when you were young? You can still find it at Chuck E Cheese. Don't forget to print some coupons online before you go.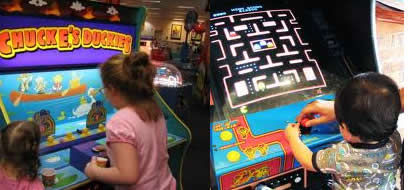 Six Flags
When kids grow up, Six Flags is the number one place they want to go with their friends. But you can start to take your kids to Six Flags when they reach 36 inch tall, otherwise there are many rides they can't go even with an adult. Be sure purchase admissions and parking online. For Six Flags Over Texas, each ticket you can save $17 if you buy within 72 hours of your trip, or save $20 if you buy 3 days in advance.

Water Park
Water parks are all kids favorite. Water slides, wave pool, raft adventure ride, or lazy river can all be hours of fun. If you live in a big city or even a mid-size city, you should be able to find the one in the local. Be prepared to stay there for whole day.

Disneyland
Personally I don't like it at all. Not because it is no fun, but because the line is too long. Even with a flash pass, you still need to wait. It will be worse if you visit during the holidays. But it is every kid's dream to visit a Disneyland.

Live Sports
If you or your husband is a sports fan, take your kids to the games you like. If not, try to enjoy the games your kids like most. It is not about what games you like, it is the quality time you spend with them.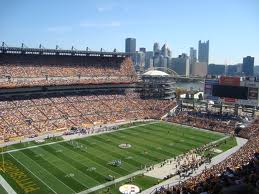 Beaches
I used to play sand a lot when I was kid. Now it is my kids' turn. They seem to enjoy more when playing sand than swimming. A beach resort with a water park built in is perfect for kids of all ages. You can drop off the kids in the park and enjoy some couples' time with a few drinks.

Ski
Start teaching kids to ski when they are young. Go to Colorado or Utah, the best ski resorts and ski schools are there. If you don't want to ski, you can leave your kids with a personal coach. One coach can usually teach 6 kids or less at a fixed price. You can save some money if you find someone to share.

Yellowstone
Yellowstone is one of national parks you have to go. Some of my friends even drove there every summer. 2 days in the park is enough. But it would be nicer if you could slow down and spend a few days more.

New York
There is no other city like New York city. You don't need to go to Times Square, because it is no bigger than a football field and crowded with hundreds of tourist. But Empire State Building, The Metropolitan Museum of Art, and Statue of Liberty are the places you can't miss!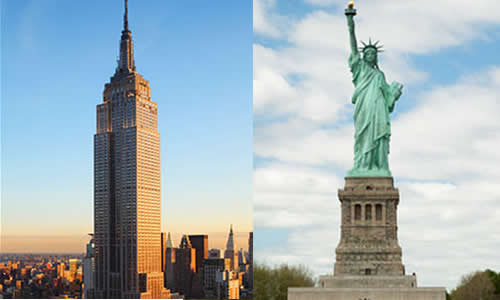 Foreign Countries
Visiting Europe is expensive. An alternative is to visit China or India. The majority cost is the airfair. You wouldn't spend too mcuh on food or lodging. Mexico is another not bad choice.