Good Old Days Store Coupons, Promo Codes and Deals
Active Good Old Days Store Coupons (
3 Available

)

Did coupon work?
Yes
No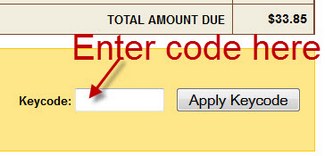 This coupon was added about 18 days ago, never expire. Verified by HebrewJohn.
#1

Did coupon work?
Yes
No
Make sure your table bread stays warm and delicious when you have this Bun Warmer Basket. This basket helps lock in heat so your family will get even more joy out of your homemade breads.
This coupon was added about 3 months ago, may expire any time. Verified by SavorKacy.
#2

Did coupon work?
Yes
No
This coupon was added about 1 year ago, never expire. Verified by B.nancy.
#3

About Good Old Days Store:
GoodOldDaysStore.com is an online company which sells products relating to the good old days of shopping at a five and dime store.
Pros: We think the concept of GoodOldDaysStore.com is a terrific and welcome one especially if you are fond of many of the candies, notions, and hard to find items that nearly every five and dime or general store sold years and years ago. Many of the items we viewed had us reminiscing about our own childhood when we used to savor charms sour balls, chew teaberry gum, and look forward to the stickiness of a Sugar Daddy or Bit-O-Honey. GoodOldDaysStore.com offers famous brands, trusted goods, and household items that are both functional as they are practical. They additionally sell a variety of home remedies which have been used for years. Prices for many of the items we viewed were reasonable and affordable- a 3lb bag for Bit-o-Honey candies cost $14.95, a vintage flour sifter sold for $14.95, and an original 1950's bicycle horn listed for $6.95. Their website is easy to navigate if you are looking for a particular item as it is divided into categories of interest. We also found a clearance section with a number of products for almost up to 50% off.
Cons: Not much to say negative about GoodOldDaysStore.com, unless of course... you aren't into nostalgic products that bring back memories of your childhood, grandmother's kitchen, or the local five and dime. Even if you aren't into products like the ones offered at GoodOldDaysStore.com we still think it's a fun website to just visit... because who knows...you just might find something here that you really can't live without-even in the 21st century!
Good Old Days Store Shipping Info:
S&H is calculated at checkout.