Christian Book Coupons, Promo Codes and Deals
Active Coupons (
6 Available

)

Did coupon work?
Yes
No
Ensure your child feels like a big kid when you present this Little Ones Can Do Big Things Too DVD. This religious DVD will offer inspiration while keeping your child entertained.
This coupon was added about 1 month ago, may expire any time. Verified by Cathy H.
#1

Did coupon work?
Yes
No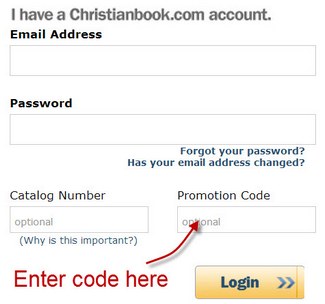 This coupon was added over 4 years ago, never expire. Verified by SadeinDakoda.
#2

Recently expired coupons (3)
About Christian Book:
For over 30 years, ChristianBook.com has been supplying the Christian community with the best in Bibles and Christian books. With a product catalog that now includes DVDs, gift ideas, homeschooling materials, and more, you will always find what you need at ChristianBook.com to better understand Scripture and lift someone's spirits at a price you can afford.
ChristianBook.com started out as a supplier of Christian books, and that remains its main focus to this day. Whether you are looking for the latest bestseller in Christian fiction or the most academic theology or apologetics textbook, Christianbook.com will have it in their enormous inventory. Buying a low-cost annual membership allows you to get even better deals and special catalogs, particularly their famous closeout specials that allow you to save even more off their already rock bottom prices. A growing selection of eBooks also means that ChristianBook.com is well positioned to be a leader in Christian book retailing for years to come.
The extensive gift selection at ChristianBook.com is also filled with figurines, bookmarks, plaques, Bible covers, and much more if you are looking for a Christian-themed product that is not a book. All of this, plus their quality customer service, make ChristianBook.com the best place to buy Christian products online.
Christian Book Shipping Info:
0-$20 ($3.50). $20.01-$50 ($5). $50.01-$100 (10%). $100.01+ (8%).